Terminal 3 Museum Exhibitions
Terminal 3 Exhibitions
Diversity in the Desert: Expanding the Airport's Art Collection
Through Summer 2024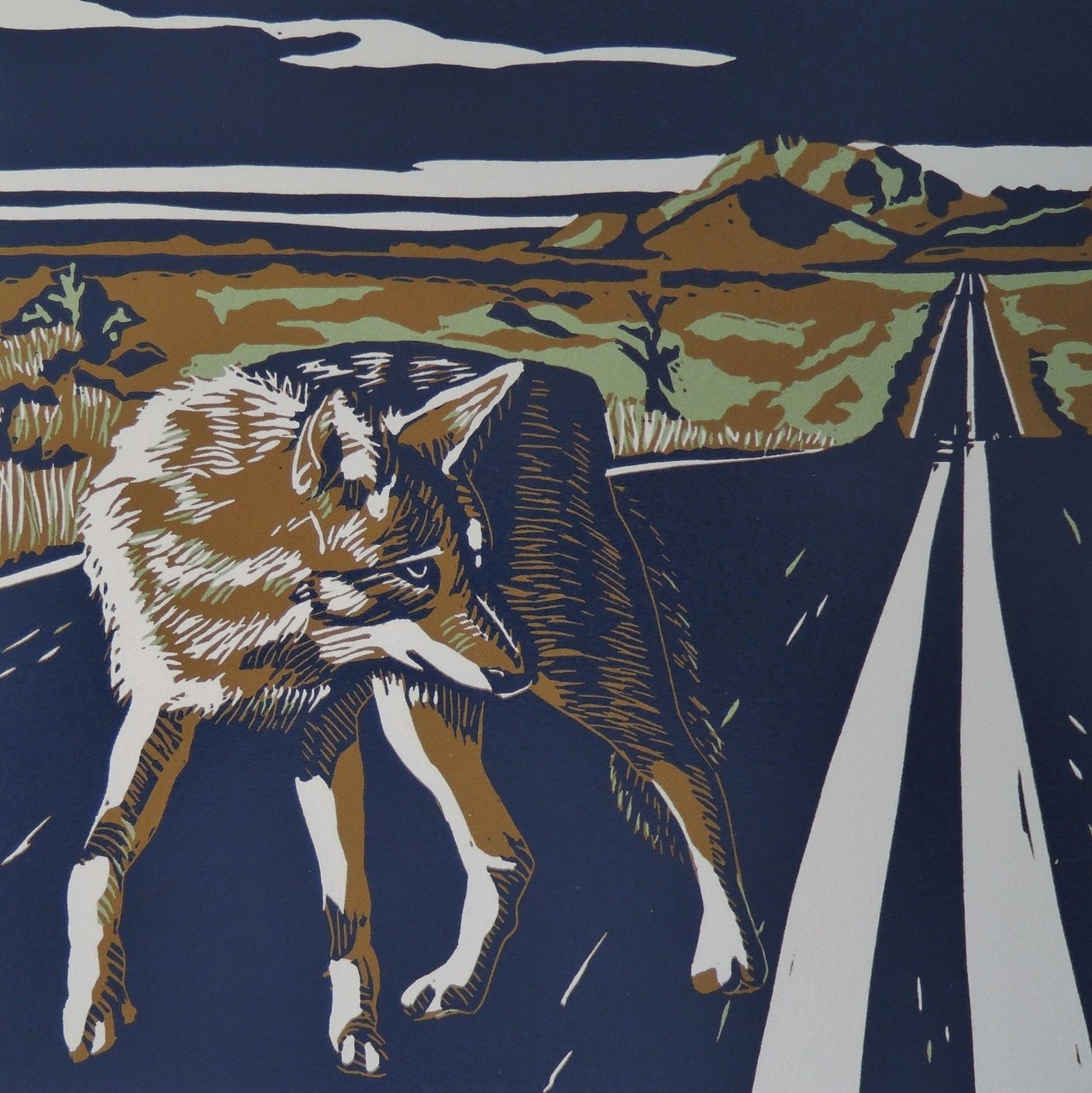 Location
Terminal 3, level 4, in two locations

Pre-security, west end near Sky Train bridge

Post-security gallery
Overview
As Sky Harbor grows, so does its vast art collection. It all began in 1962 with one massive 75'-foot-wide mural at Terminal 2 and the airport's collection has continued growing ever since. The designs of Terminals 3 and 4 incorporated spaces for art with large-scale paintings and sculptures as well as architecturally integrated works.
The Phoenix Airport Museum began in 1988 to enhance the guest experience by producing exhibitions throughout Sky Harbor and maintaining the ever-increasing art collection. Today, the collection includes more than 1,000 pieces in all mediums, styles and sizes.
On view for the first time are 40 newly acquired artworks in a wide variety of styles and techniques ranging from colorful abstracts to realistic portraiture to Southwest themes. These new additions to the airport's collection were purchased through the city of Phoenix's percent for art program.
Contemporary Arizona artists created art in various mediums using traditional and unconventional materials including cactus spines, bones, glass and metal. Enjoy these paintings, drawings, sculptures, prints and fiber works showcasing Arizona's rich art and culture representing Diversity in the Desert.
Artists
David Emitt Adams
Rachel Bess
Tania Bolin
Brent Bond
Brian Boner
Alexandra Bowers
Manny Burruel
Jennifer Caldwell
Christine Cassano
Jason Chakravarty
Bill Dambrova
Carol Eckert
Edgar Fernandez
Fausto Fernandez
Frank Gonzales
Erika Lynne Hanson
Carla Keaton
Mayme Kratz
Carolyn Lavender
Aryana Londir
Monica Aissa Martinez
Carrie Marill
Kathryn Maxwell
Mark McDowell
Mary Meyer
Anthony Pessler
Christy Puetz
Travis Rice
Aaron Rothman
Melissa Sclafani
Mary Shindell
Beth Shook
Laura Spalding Best
Kaori Takamura
Jeremy Thomas
Clare Verstegen
Teresa Villegas
Jim Waid
Wendy Willis
Yuko Yabuki
Danny Zelisko Presents
Through Spring 2023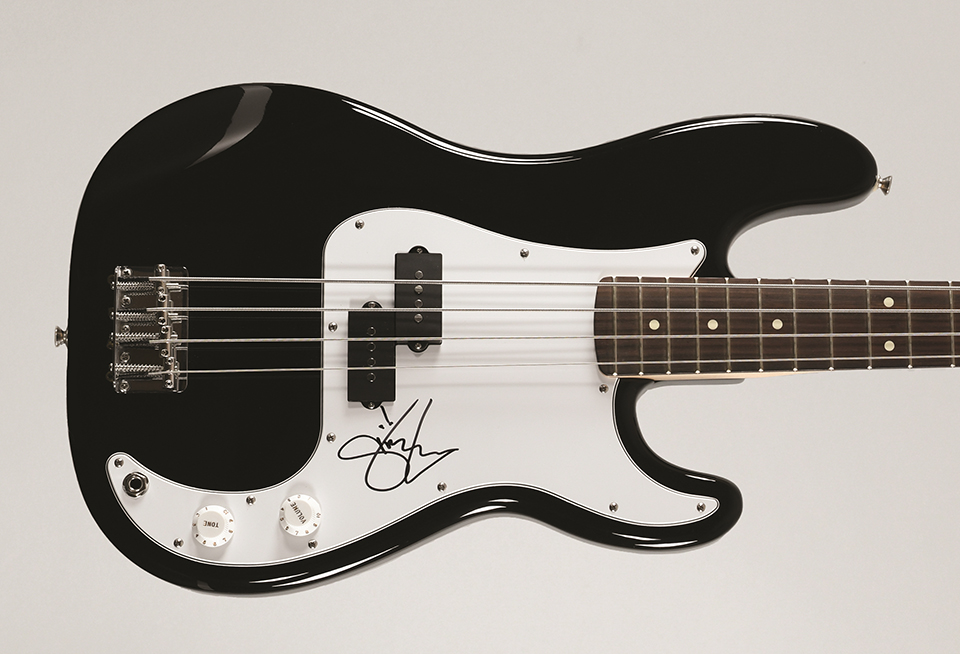 Location
Terminal 3, Level 4, east arrivals area
Overview
For nearly 50 years, concert promoter Danny Zelisko has been lighting up Valley of the Sun stages with top recording stars.
Zelisko had a passion for music and an entrepreneurial spirit from a young age. His drive and knack for being in the right place at the right time allowed him to break into the concert promoting business.  Beginning in the 1970s, Zelisko founded the firm Evening Star Productions and brought in up-and-coming acts of the time to Dooley's Nightclub in Tempe, Arizona. Throughout the years, The Police, Cheap Trick, Pat Benatar, Talking Heads, KISS, Bon Jovi, No Doubt and Nirvana (among many others) performed at the intimate 750-seat venue.
Zelisko went on to become Arizona's premier concert promoter producing hundreds of shows each year. He booked larger venues like Arizona State University's Sun Devil Stadium for bigger name acts like Pink Floyd and Paul McCartney. As Phoenix grew, so did the music scene and Evening Star expanded to present shows throughout the country.
This exhibition presents a sampling of Danny Zelisko's personal collection of signed photographs, concert posters and guitars from entertainers that he brought to Arizona. It is testament to Zelisko's decades long career and the connections and friendships he made along the way.
Arizona Music lovers have Zelisko to thank for the numerous entertainers he brought to valley stages. Today, he continues his legacy promoting top name acts through his company Danny Zelisko Presents.
Psyche: Mission to a Metal World
Through October 2023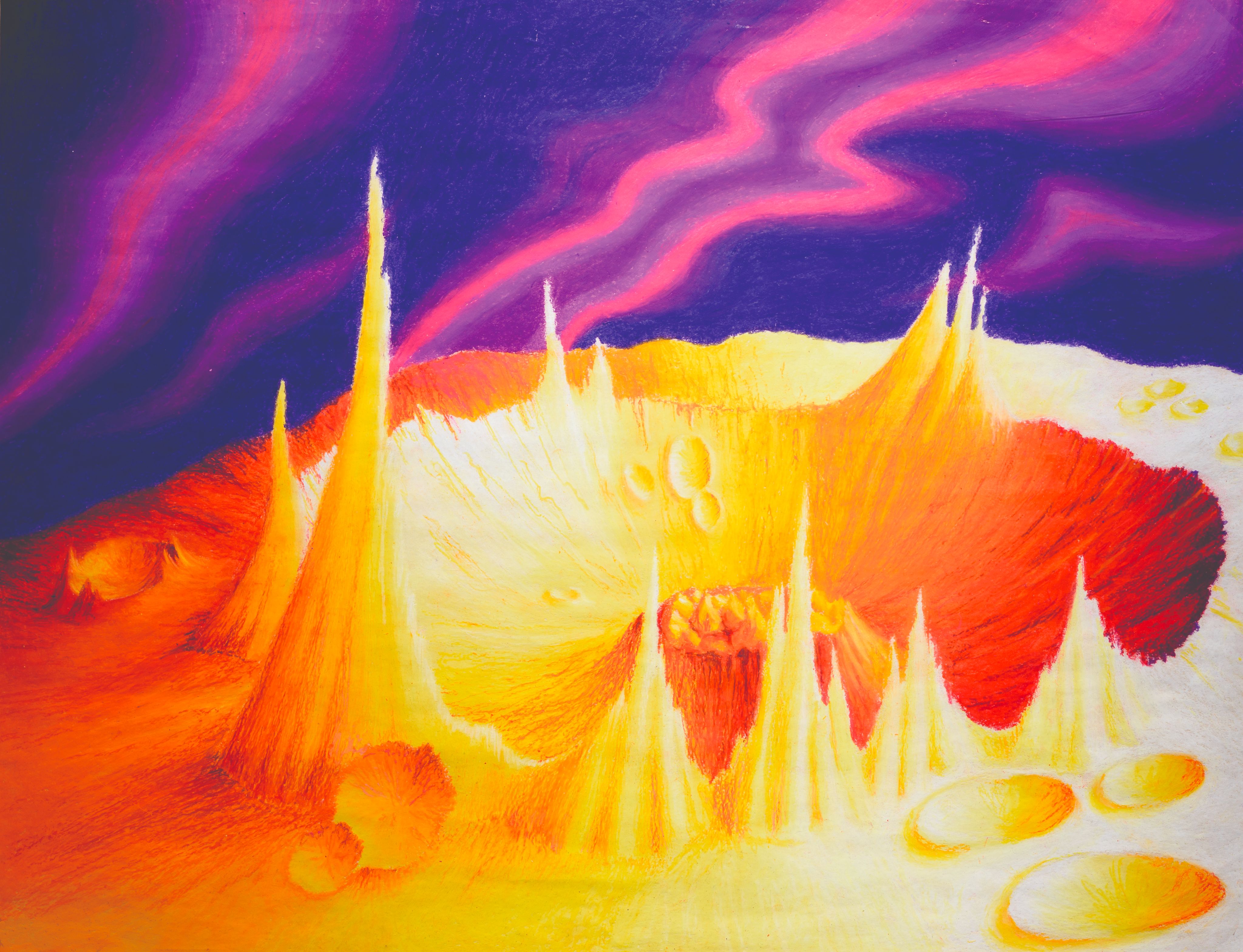 Location
Terminal 3, Level 2, west end near TSA Security Checkpoint entrance
Overview
Deep within terrestrial planets, including Earth, scientists believe there is a metallic core. Because the center of our planet is smoldering hot and inaccessible, it makes it difficult for researchers to study. For answers, scientists are looking up to a metal-rich asteroid named Psyche. This celestial oddity has captured the interest of experts and the imagination of college students across the country.
Psyche is orbiting the sun between Mars and Jupiter and is believed to be the remnant core of a building block of a planet that was forming early in our solar system. It will be the only asteroid ever visited that is likely mostly metal, as the surface of most asteroids consist of rock or ice. The asteroid offers a unique window into planetary formation and the opportunity to learn more about the Earth's core. Led by a team of investigators from Arizona State University's School of Earth and Space Exploration, a NASA space mission, also called Psyche, will launch in 2022. The spacecraft will map and study the asteroid's properties once it reaches its destination in 2026.
Psyche Inspired, an internship program guided by Arizona State University, allows undergraduate students from across the country, in any discipline, an opportunity to create art based on the mission. This exhibition presents a sampling of works by students in the program utilizing paint, fabric, animation, sculpture and more. These students interpret data, anticipate outcomes or fathom fantastical scenarios of Psyche's Mission to a Metal World.
Featured Artists
Caralie Cedarleaf        
John Domenico
Zarina Karapetyan
Levi Keatts
Monica Moreno
Binh-An Nguyen
Lydia Pitts
Jessika Raisor
Siena Smania
William Strunk
Joyce Tsui
Silvia Valladares
Anna Vanderberg
Stacy Woodruff
You Scream, I Scream, We All Scream
Ongoing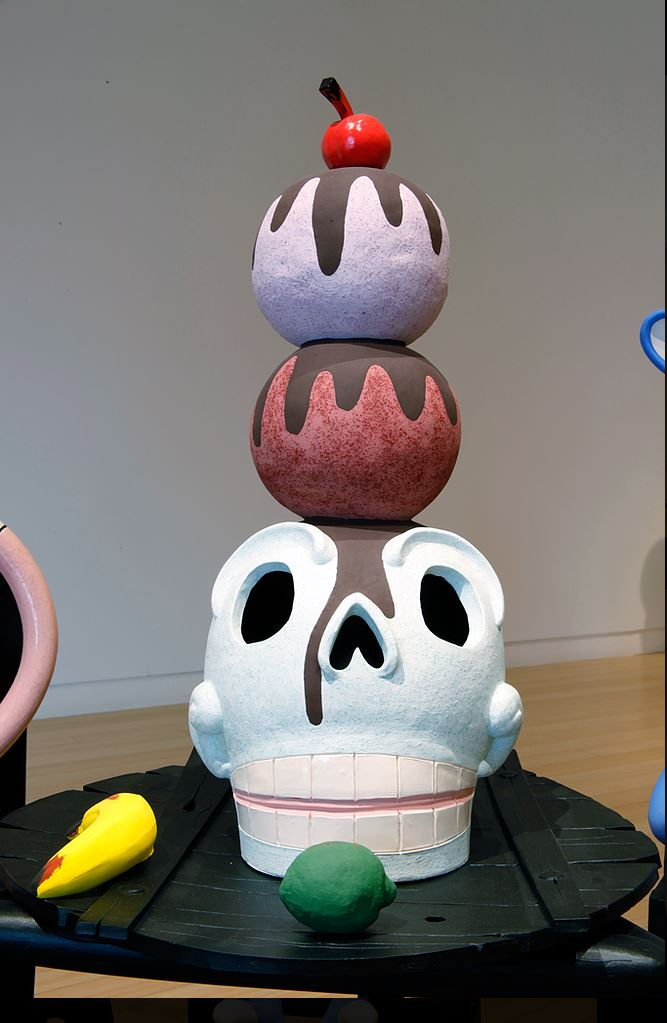 Location
Terminal 3, Level 1, west end
Overview
Artist Max Lehman draws inspiration from graffiti imagery, animation, punk rock, and ancient cultures from present-day Mexico and the Southwestern United States.
This installation features four colorful characters sitting around a table eating ice cream.
Aviator Spotlight: Vernon Haywood
Ongoing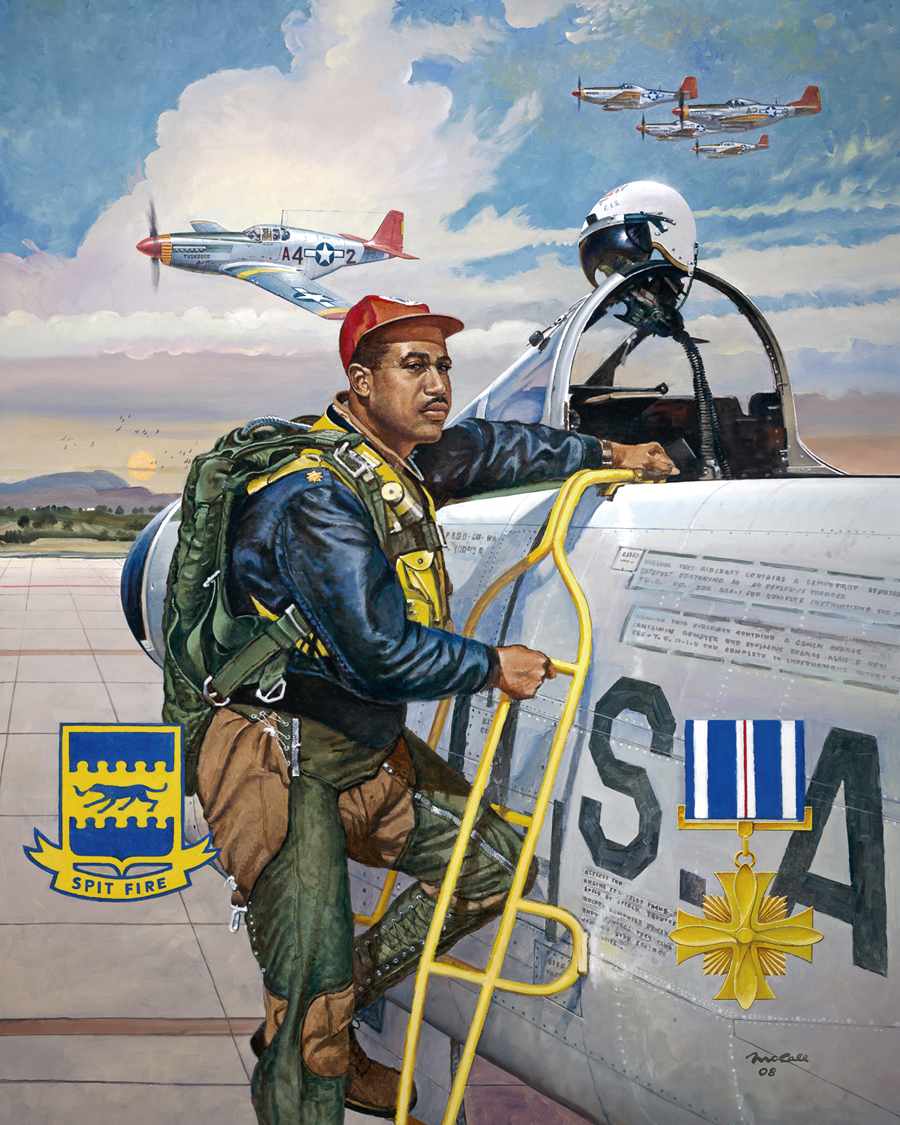 Location
Terminal 3, Level 1, south side near the center
Overview
Artist Robert McCall (1919-2010) flew as a bombardier for the Army Air Force in World War II. When he had time, he painted the scenes he saw and experienced. After the war, depicting aircraft became McCall's specialty and passion.
This painting by Robert McCall depicts the notable aviator Vernon Haywood. In World War II, as a Tuskegee airman, Vernon Haywood was a member of the 99th Pursuit Squadron, the first African-American military flying unit. During a 16-month period, Haywood flew 70 combat missions and 356 combat tours.
When the services were integrated in 1948, Haywood went to the Jet Fighter School at Williams Air Force Base, Chandler, Ariz., where he became an instructor and later a commander.
After several tours of duty in the Far East, Haywood returned to Arizona, where he commanded the 4454th Fighter Squadron, flying F-4 Phantom jets. During his 30-year military career, Haywood received the Legion of Merit, Distinguished Flying Cross, Air Medal with Four Oak Leaf Clusters, and numerous other awards.
People Watching At the Airport
Ongoing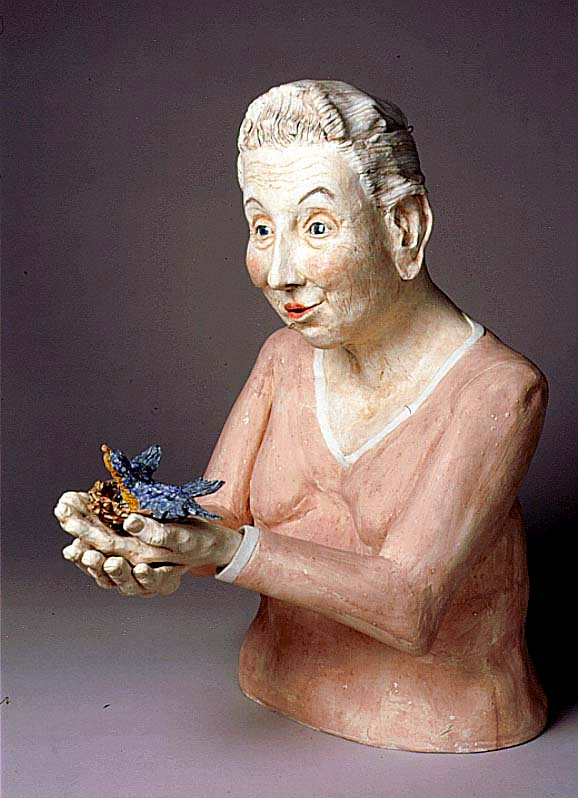 Location
Terminal 3, level 1, near ticketing
Overview
There is a story behind every person. By observing facial expressions, clothing, or belongings, we may gain insight into who they are, where they are from, and why they might be traveling - especially at the airport. Some people enjoy using this information to make up stories about the people they see. This exhibition features three artists who have created a unique narrative using the art form of sculpture. Whether we are standing in line, waiting for luggage, or dining at a restaurant, people-watching is an interesting way to pass the time - especially at the airport.