American to Add More Flights to its Winter Schedule From Phoenix Sky Harbor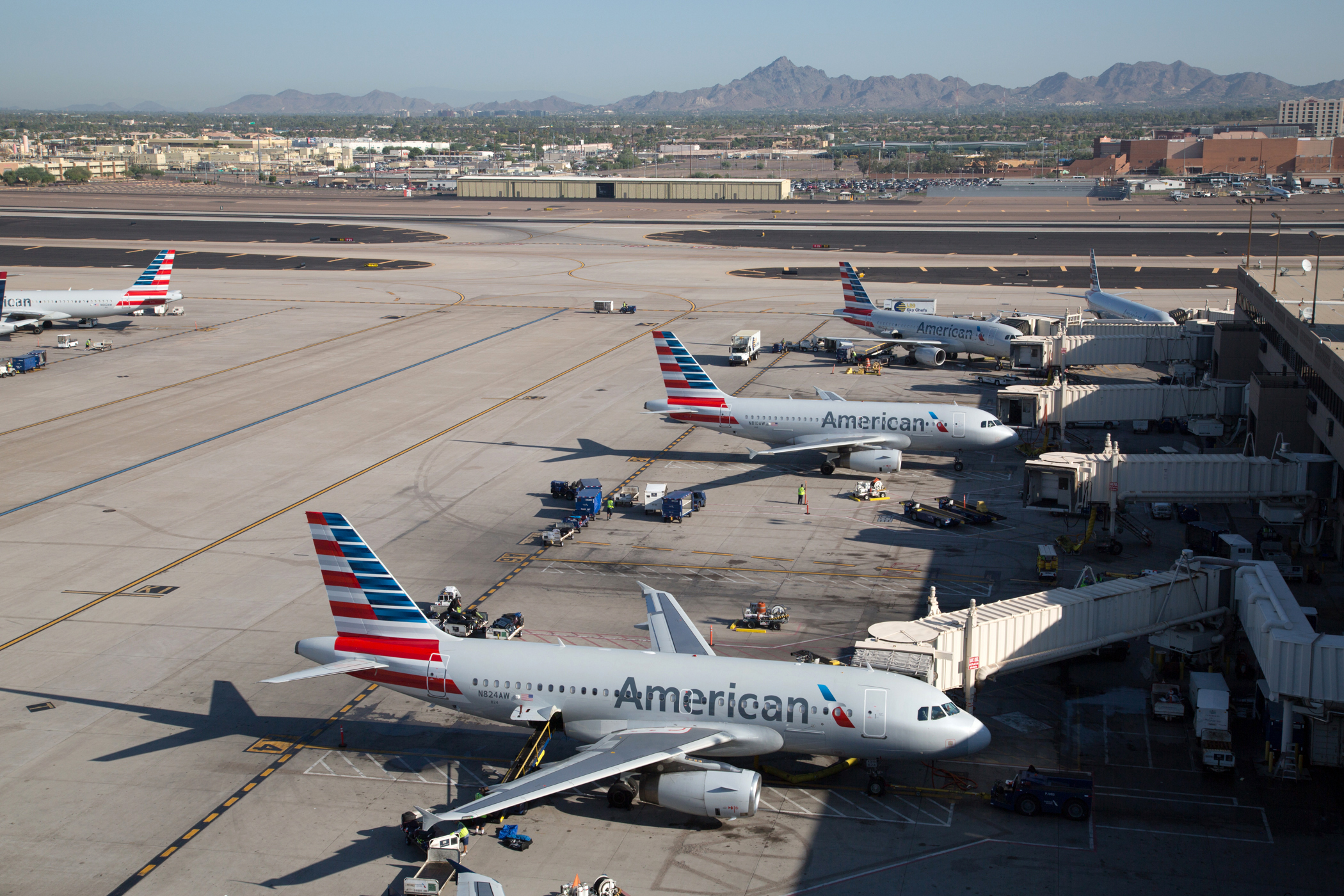 June 26, 2023
This winter, American is enhancing its schedule and will offer 263 average daily flights to 94 destinations.
The airline will also begin offering service to its second new destination this year, Jacksonville, FL (JAX), following the launch of service to Monterrey, Mexico this past January.
PHOENIX – This November, American Airlines will add more than 25 daily departures from Phoenix Sky Harbor International Airport (PHX) while also launching new service from the Valley of the Sun to Jacksonville, FL (JAX) – the airline's fourth nonstop destination to the Sunshine State. Additionally, the airline will resume nonstop service for the first time in more than three years to Wichita, KS (ICT).
"Although we've not yet reached the halfway point of the summer travel season, we're already focusing on how we can best serve our customers this winter," said Sophia Philis-Ortiz, Vice President of PHX Hub Operations. "Thanks to the additional flight offerings, we will be providing additional seat capacity that allows us to welcome more customers in Phoenix than we did last winter." 
The airline will operate more than 12% additional daily flights in comparison to last winter while providing nearly 4% more seats – offering even more opportunities for customers to get to where they want to travel.
"American's announcement of their largest winter schedule in nearly a decade is wonderful news and it really speaks to their continued confidence in the Phoenix market," said Director of Aviation Services for the City of Phoenix Aviation Department Chad Makovsky. "American is an essential business partner, and we couldn't be more pleased with their continued growth and investment in Phoenix. We're also excited to see American will be launching nonstop service to Jacksonville, Florida, an entirely new market for us."
Winter schedule additions
During the Winter travel season, American is enhancing its schedule and adding flights between Phoenix and 28 cities:
Albuquerque, NM (ABQ)

Boise, ID

(BOI)

Boston, MA

(BOS)

Dallas/Fort Worth, TX (DFW)

Des Moines, IA (DSM)

Fresno, CA (FAT)

Spokane, WA

(GEG)

Houston, TX

(IAH)

Wichita, KS

(ICT) Resumption

Jacksonville, FL (JAX) NEW

New York, NY

(JFK)

Las Vegas, NV

(LAS)

Kansas City, MO

(MCI)

Orlando, FL

(MCO)

Medford, OR

(MFR)

Miami, FL

(MIA)

Milwaukee, WI

(MKE)

Redmond, OR

(RDM)

San Diego, CA

(SAN)

San Antonio, TX

(SAT)

Santa Barbara, CA

(SBA)

San Francisco, CA

(SFO)

San Jose, CA

(SJC)

Sacramento, CA

(SMF)

St. Louis, MO

(STL)

Santa Rosa, CA

(STS)

Tulsa, OK

(TUL)

Tucson, AZ

(TUS)
About American Airlines Group
American's purpose is to care for people on life's journey. Shares of American Airlines Group Inc. trade on Nasdaq under the ticker symbol AAL and the company's stock is included in the S&P 500. Learn more about what's happening at American by visiting news.aa.com and connect with American on Twitter @AmericanAir and at Facebook.com/AmericanAirlines.
###