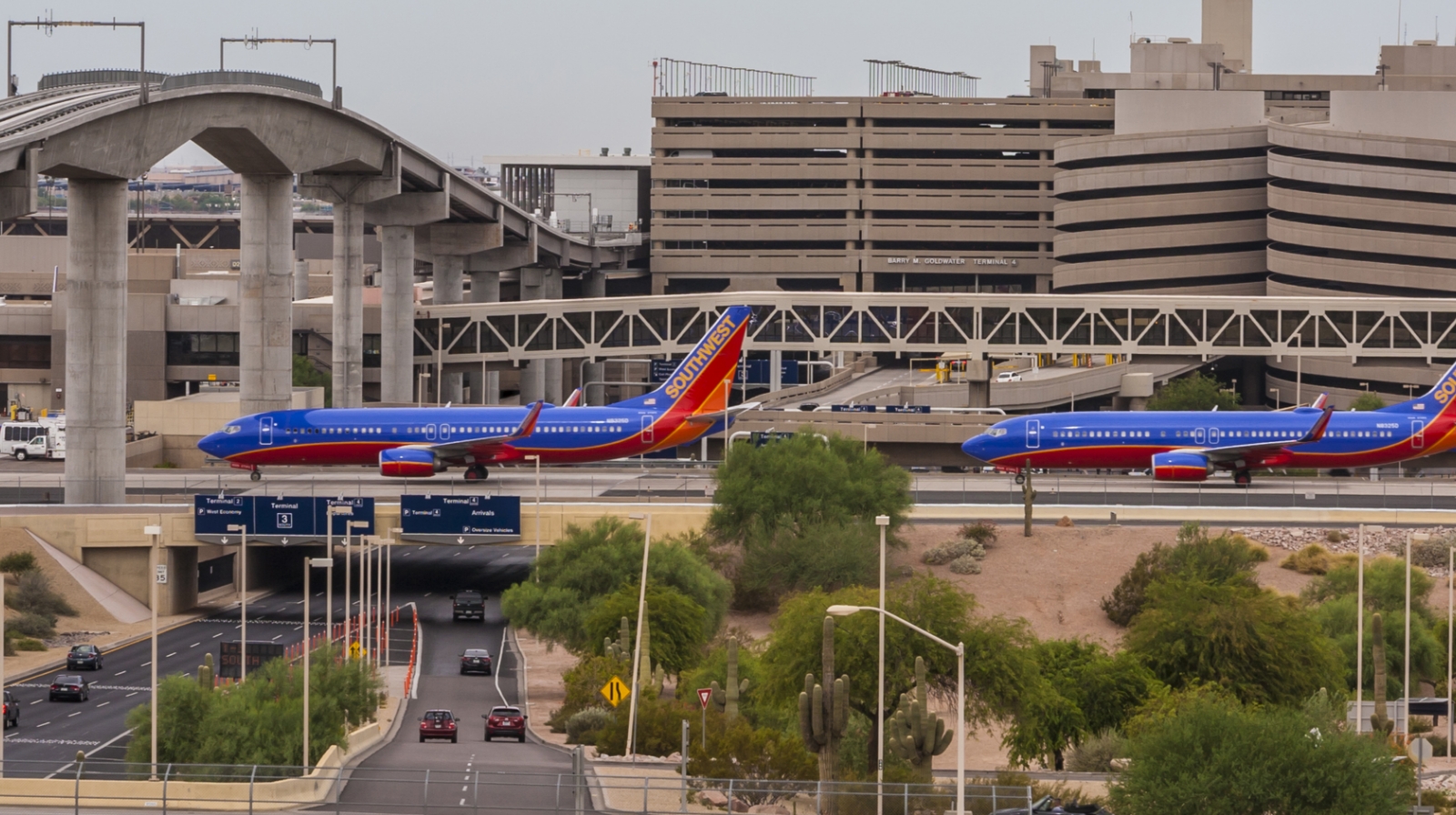 Domestic Destinations
PHX Sky Harbor offers nonstop service to more than 100 cities domestically.
International Destinations
Phoenix Sky Harbor International Airport offers nonstop service to 24 international destinations. It's convenient and easy to fly internationally from PHX to London and Frankfurt and to numerous cities in Canada and Mexico. Phoenix Sky Harbor has one of the fastest customs times in the U.S. for all major airports. Phoenix Sky Harbor is also rated one of the most reliable airports in the U.S.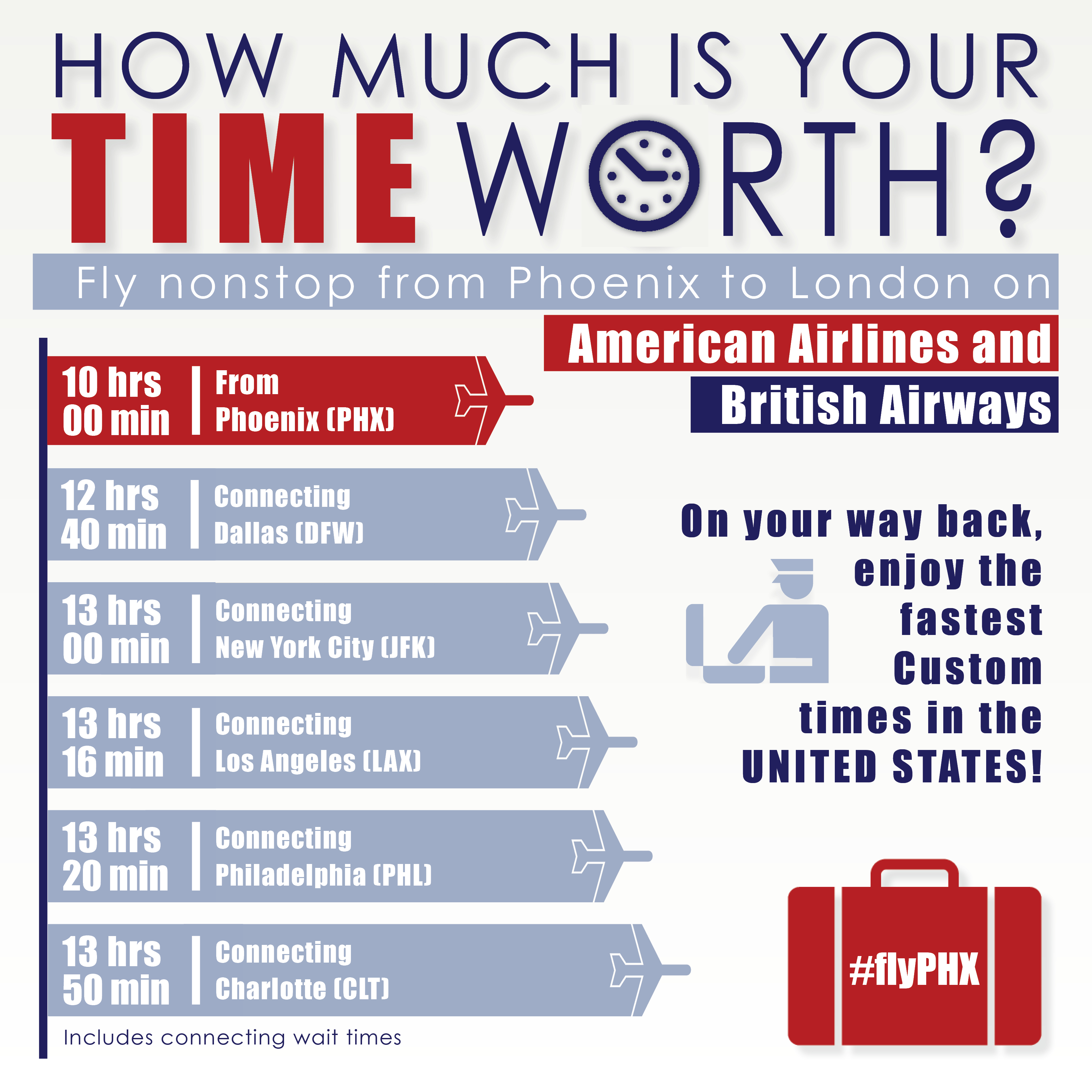 Disclaimer
When you utilize these nonstop flights, or book connections straight through from Phoenix Sky Harbor, you are counted in the number of people traveling internationally and demanding these services. If you book your own flight to Los Angeles or other cities, then book another flight from there to your international destination, the data shows your flight ended in LA. Airlines don't "see" you as an international traveler who would utilize a seat if they flew to Phoenix.