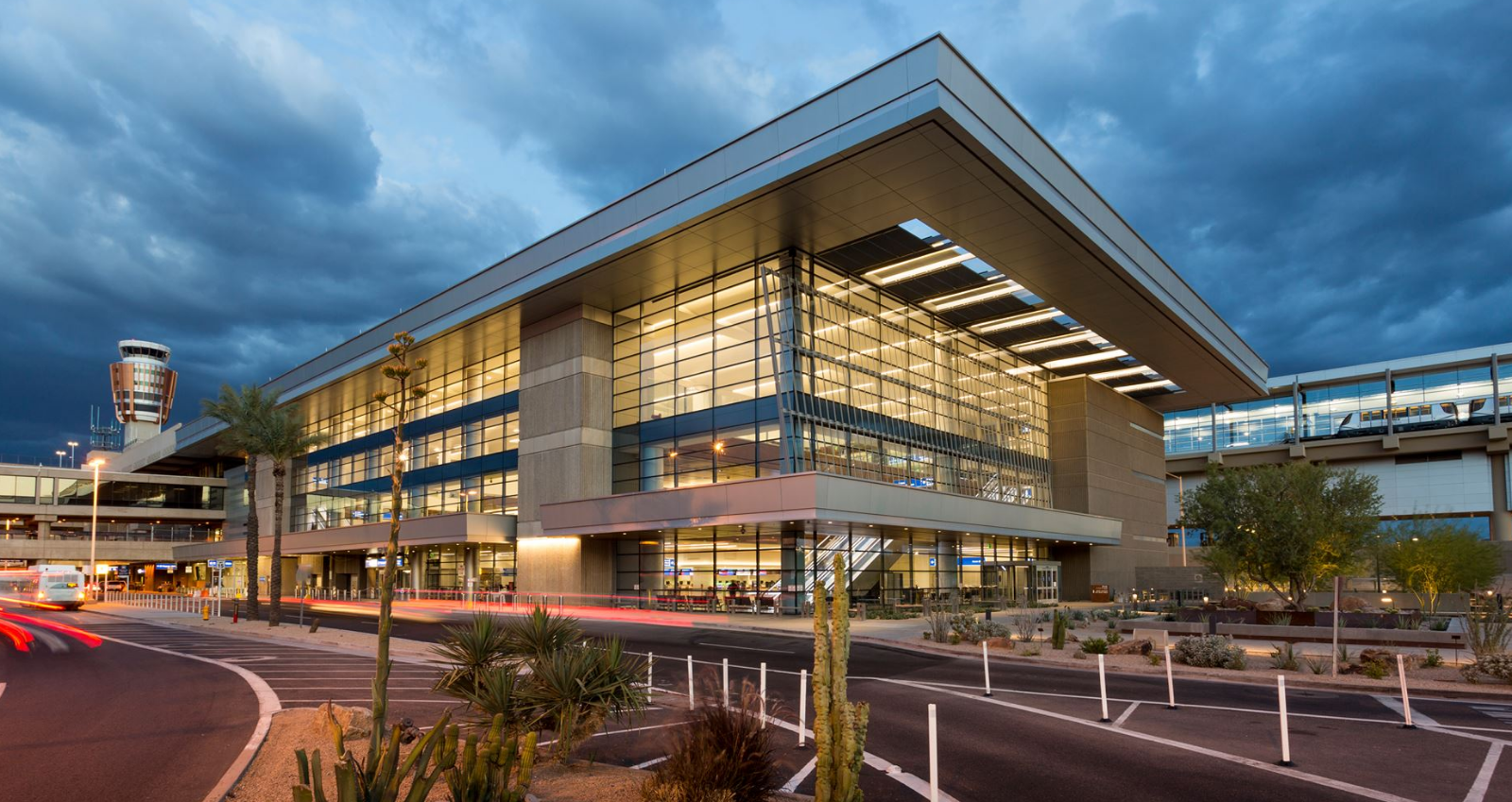 Carry-On Information
Only 3.4 ounces or 100 milliliters or less of liquids or gels allowed
Place liquids or gels in one quart-size, clear plastic bag zip-top bag - one bag per passenger. The bag must be screened separately at the security checkpoint.
Larger quantities of medically necessary liquids may be allowed on a case-by-case basis. Get details.
Place loose lithium batteries in a plastic bag
One plastic bag per passenger
Remove plastic bags (above) from carry-ons for screening
Remove all electronic devices from carry-ons for screening
Remove your shoes for screening
You may be asked to allow swabbing of your hands at checkpoints or gates to test for traces of explosives.
See what items are prohibited: What Can I Bring?
Additional Resources: Transportation Security Administration (TSA).
Self-Service Check-In
For your convenience, most airlines at Phoenix Sky Harbor offer self-service check-in kiosks. Even if you are checking luggage, the self-service option can be more than twice as fast as waiting in line for a customer service agent.
Not checking a bag? You may be able to bypass the ticket counter level altogether. Look into printing your boarding pass before you come to the airport. Some airlines also offer self-service kiosks near security checkpoints.
Visit your individual airline page for further information.
Checked Bags
Larger containers of liquids and gels must be packed in your checked luggage.
Beverages and Water Refill Stations
You may purchase beverages past security and carry them onto the plane.  Water bottle refill stations are also located past security.
Hoverboards
Airlines do not allow hoverboards as either carry-on or checked baggage. Please check with your airline before traveling as to whether or not they have special baggage restrictions.