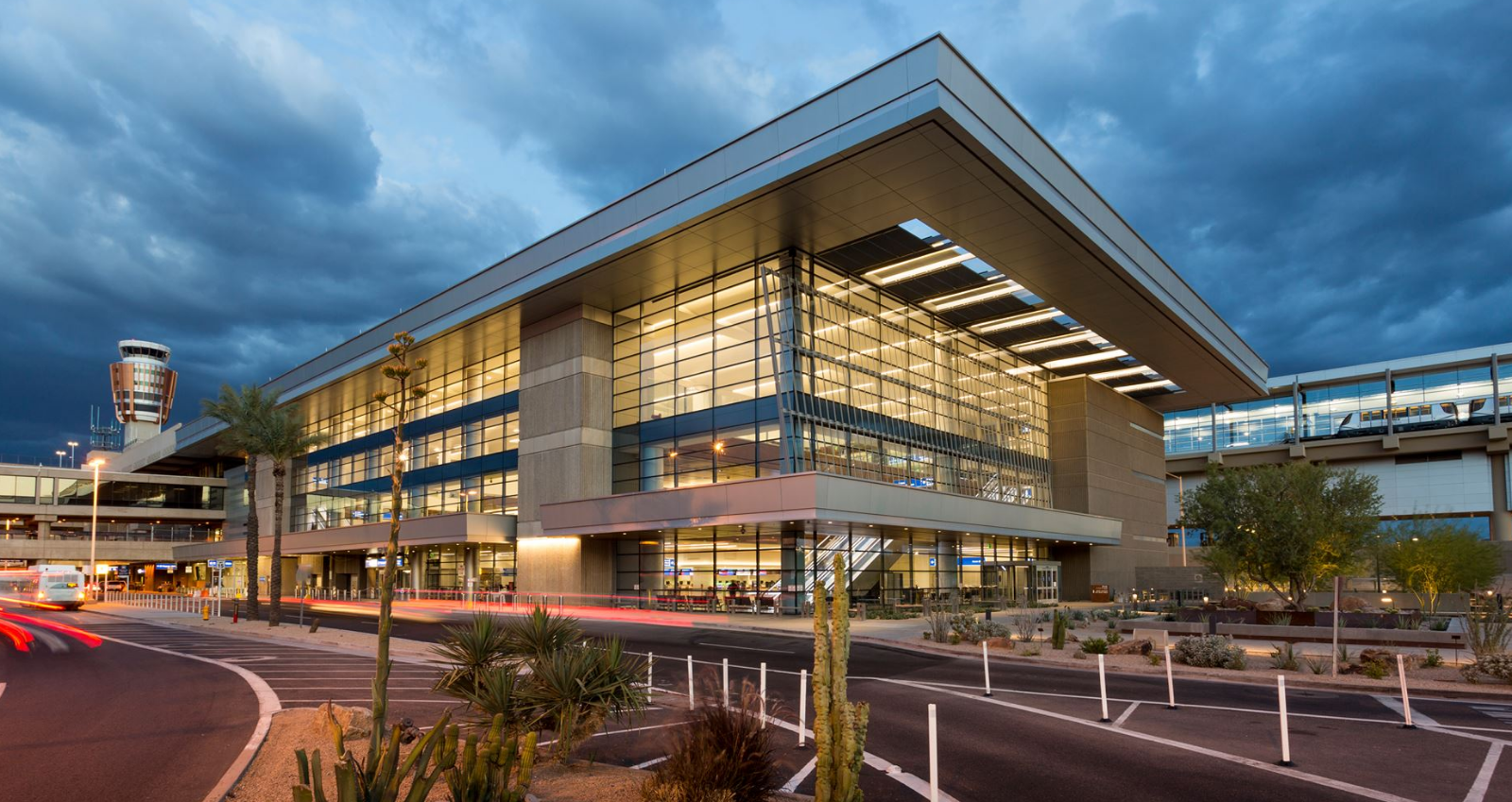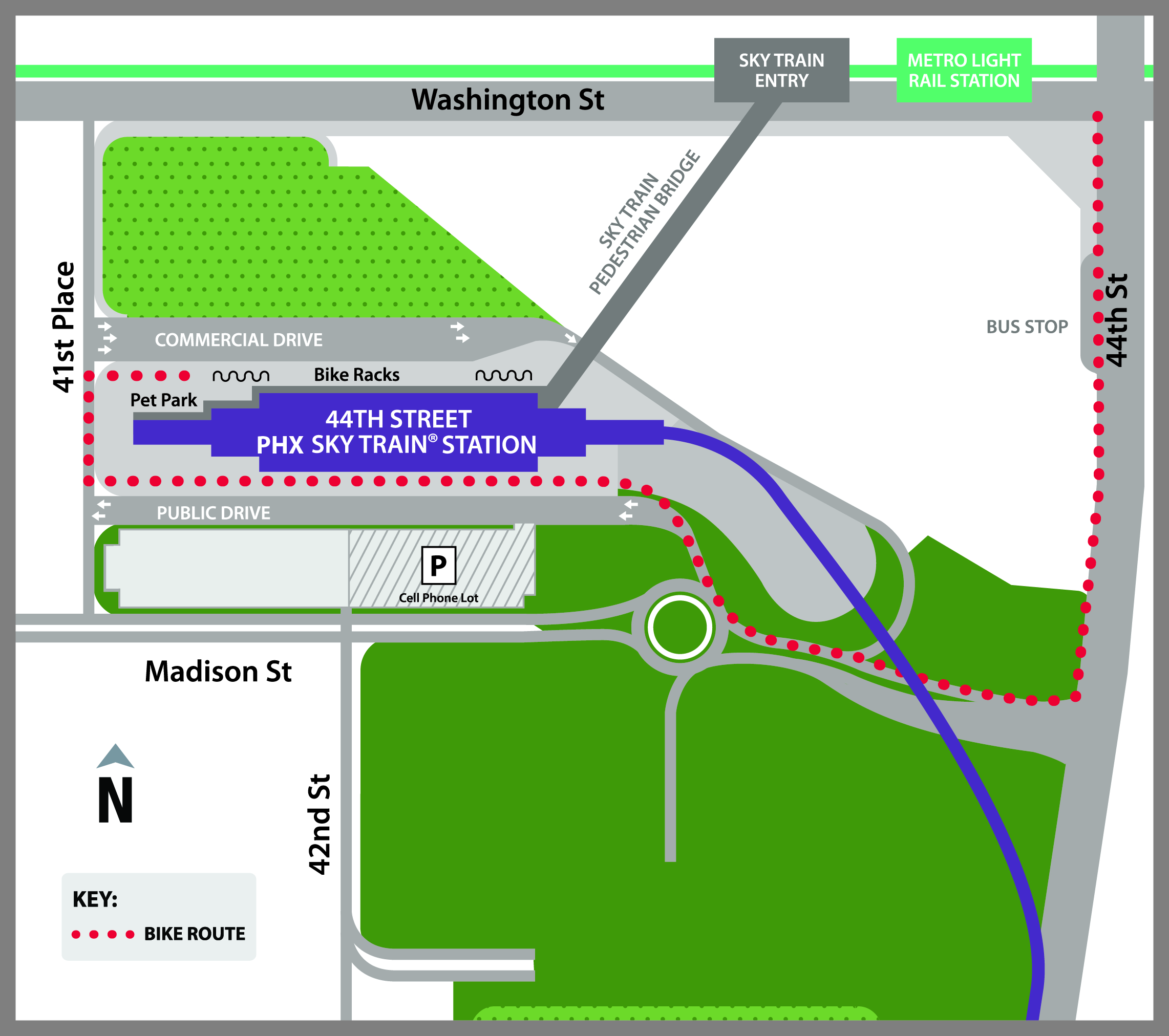 Biking to Sky Harbor
The PHX Sky Train® is in a prominent location, allowing bicyclists to find even easier access to Phoenix Sky Harbor International Airport. Bicyclists are encouraged to park at the 44th Street PHX Sky Train® Station and ride the free PHX Sky Train® into the airport. The 44th Street Station features bike racks, and all terminals are only minutes away when you ride the train. Bicyclists can enter the PHX Sky Train® Station off Washington Street by heading south on 41st Place. Valley Metro Rail riders should use the southbound crosswalk at 44th Street and Washington, then proceed south on 44th Street. Riders will then make a right at the light on Madison Street and proceed around the station to 41st Place. Turn right and reenter the station at the northwest corner, where the bike racks are conveniently located. Check out bicycling on Valley Metro Rail.
Tips
For safety reasons, it is recommended that your bicycle be parked at the 44th Street PHX Sky Train® Station before rideingthe PHX Sky Train®into the airport.
There is no charge for bicycle parking.
Bicycles should be secured to the rack at all times.
Locks left on the rack will be removed and disposed of after five days.
The airport is not responsible for damage to or loss of bicycles or any articles left at the bicycle racks.
Check out additional information on riding the PHX Sky Train® and how bicycles fit in on the Maricopa County Association of Government Regional Transportation Plan.