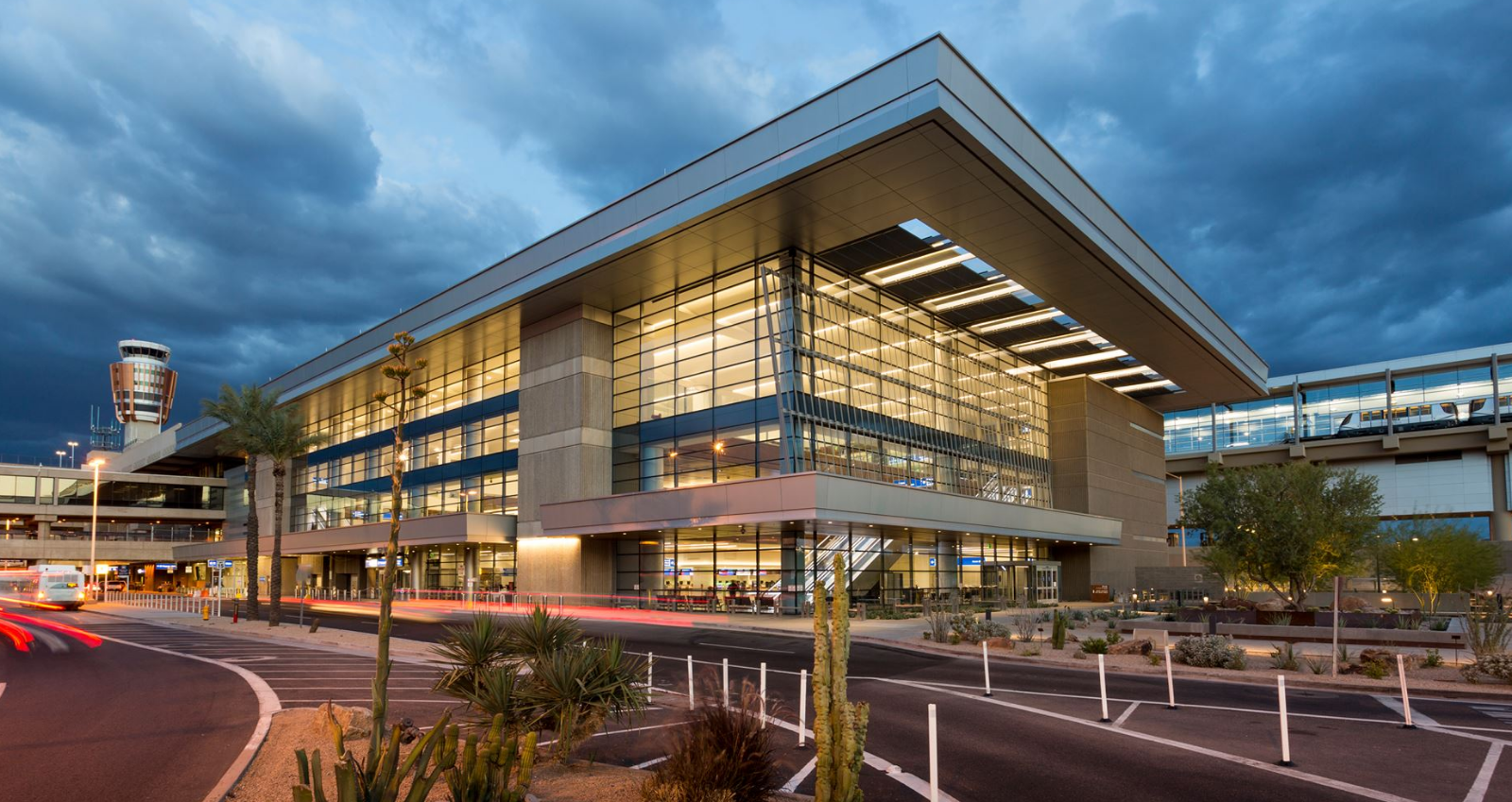 Cell Phone Lots Map & Directions
Sky Harbor's three free 24-hour Cell Phone Waiting Lots are parking areas where drivers may wait in their vehicles for passengers while they deplane, pick up luggage and walk out to the curb. The lots are east of Terminal 4, west of the West Economy Garage, and south of the 44th Street PHX Sky Train® Station.
The lots east of Terminal 4 and near West Economy Garage have about 90 parking spaces, signage with all airline telephone numbers and an electronic flight information display, plus portable bathrooms.
The lot at the 44th Street PHX Sky Train® Station has about 25 parking spaces, and men's and women's restrooms are located inside the station. The station is easily accessible from SR-143, Loop 202, SR-51, and I-10.
The most important rule while using either lot is stay with your vehicle. The waiting areas are designed to be used for 30 minutes or less. Please note that parking and leaving your vehicle at a cell phone lot is not permitted, and you may be subject to towing or fines.  See a list of available airport parking options. 
Helpful hint: Flights are denoted as "Arrived" on the information display in the Cell Phone Lots when the aircraft has reached the gate. Please allow extra time before driving to the terminal so that your party has the opportunity to exit the plane and retrieve their bags from baggage claim.