Busy Spring Travel Season Made Easy with Travel Tips from PHX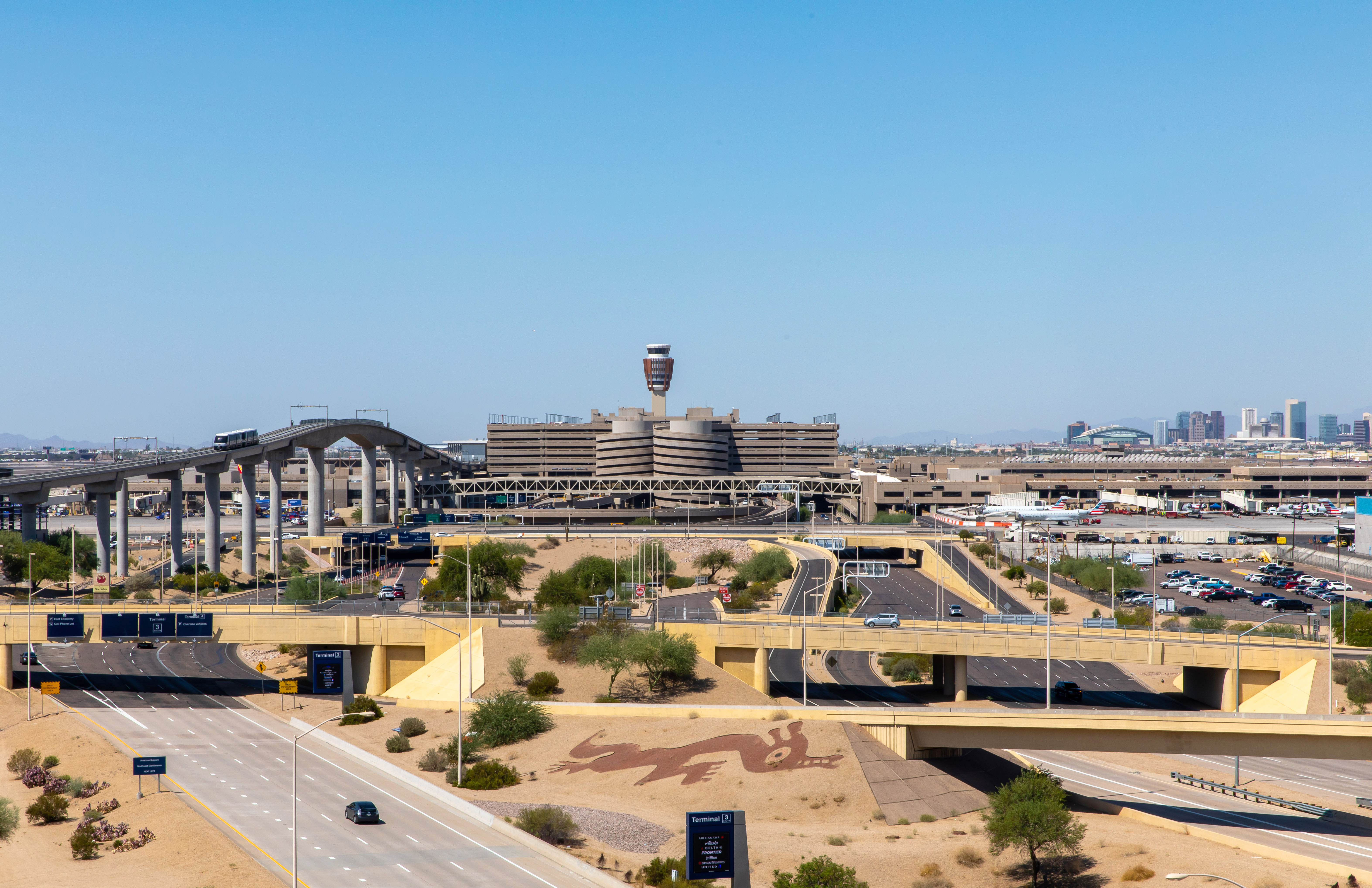 Plan ahead and give yourself extra time
March 2, 2023
America's Friendliest Airport® is seeing record numbers of passengers already this year and it is going to be even busier this month with Spring Break vacationers.
Large crowds are anticipated as Major League Baseball fans arrive for Spring Training and NASCAR fans for the NASCAR Cup Series Championship. This coupled with Valley residents planning their getaways for the school breaks makes March the busiest month at Phoenix Sky Harbor International Airport.
It is very important for passengers to plan ahead before they travel through Phoenix Sky Harbor International Airport. Here are some travel tips:
Arrive early. We will be busy in March, and it is imperative that travelers give themselves enough time. Arrive at least two hours early if you are flying domestically, and three if you are flying internationally.
Parking is a breeze. Enjoy our convenient parking options in the terminal garages or various economy options. Our Sky Harbor Discount Parking program makes it easy for you to reserve your parking up to six months in advance. New economy parking at the 24th Street PHX Sky Train® Station is an easy option for who live west or north of the Airport.
Remember to look through your bags. Prior to arriving at the airport, check carry-on bags or purses for TSA Prohibited Items. In addition, travelers taking home a souvenir baseball bat from a Spring Training game will need to place it in checked luggage. NASCAR fans will want to make sure to keep their programs in their carry-on bag.
Reduce your wait time. Looking to save your place and reduce your wait in the TSA Security Checkpoint line? Use the PHX RESERVE program. Schedule your time prior to arriving at the airport on our website. You can reserve your time up to six days in advance.
Need a rental car? Reserve in advance. Coming in from out of town? It is recommended to reserve a rental car in advance. Vehicles may be limited for walk-up customers.
Check flight status. Visit com to check flight status. You can also view security wait times on skyharbor.com and on the flight information screens in the terminals.
Shop and relax. Visit the interactive maps on skyharbor.com on your smartphone or tablet to find out which restaurants and shops are near your gate and other Airport information.
Explore some local art. Both terminals showcase art exhibitions created by talented Arizona painters, photographers, sculptors, and other artists. These beautiful Museum exhibitions can be seen both before and after security.
Additional travel tips are available at skyharbor.com.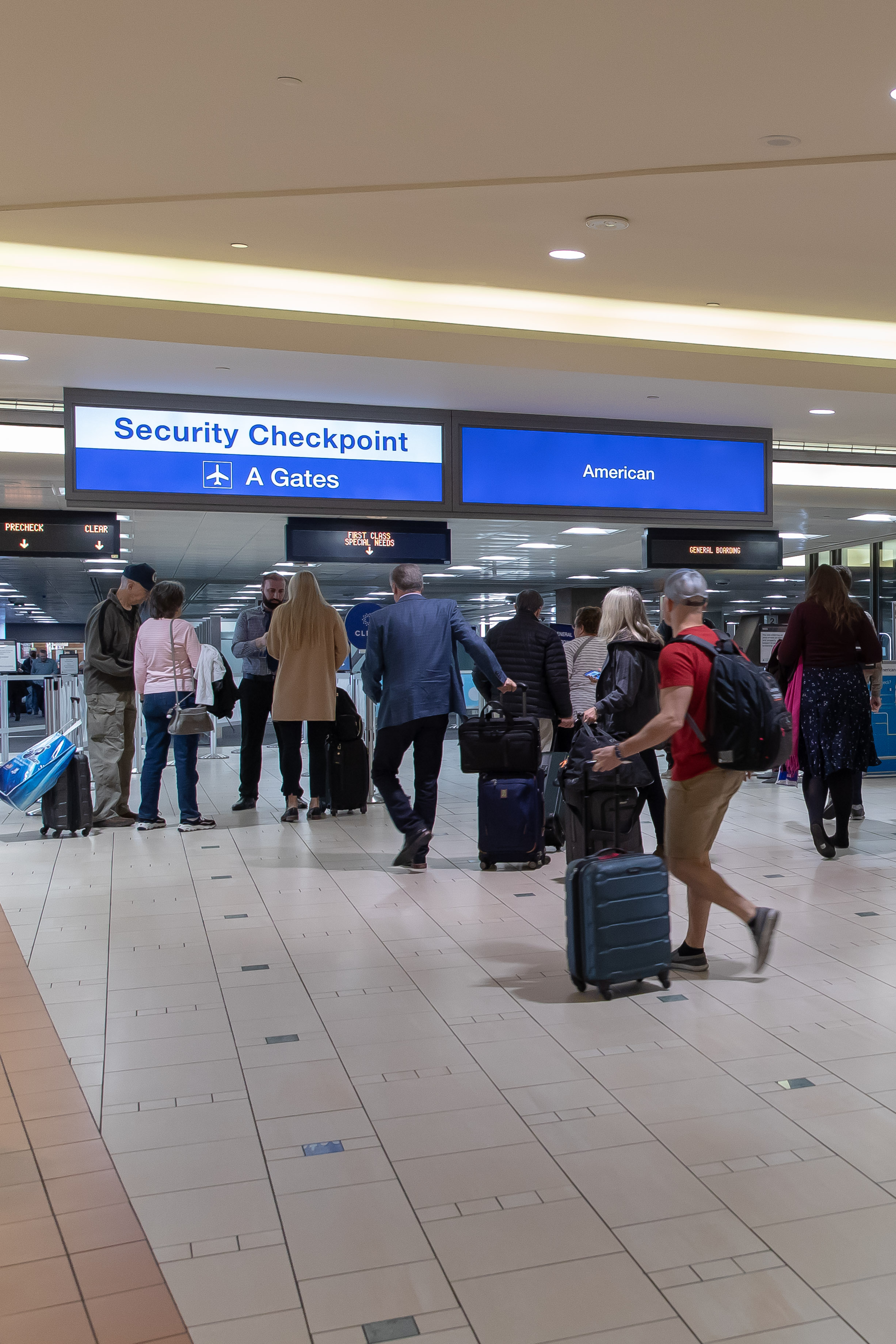 – 30 –
Phoenix Sky Harbor International Airport, America's Friendliest Airport®, has an annual economic impact of more than $38 billion. On an average day, approximately 1,200 aircraft and more than 120,000 passengers arrive at and depart from Phoenix Sky Harbor every day. PHX Sky Harbor is funded with airport revenue. No tax dollars are used to support the airport.