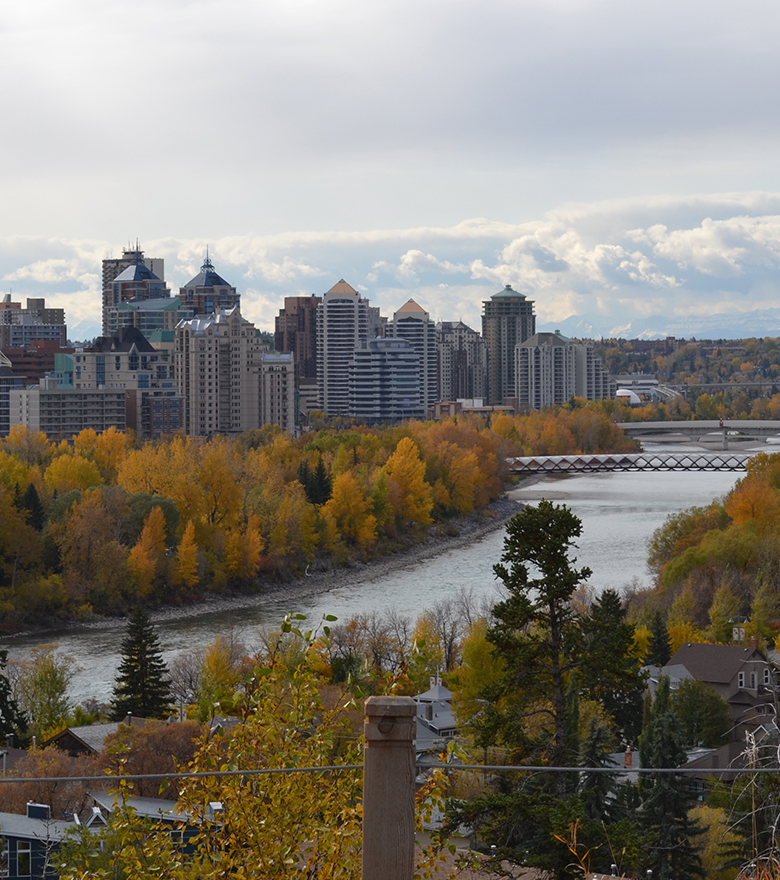 PHOENIX – Lynx Air, an ultra-low-cost Canadian start-up carrier based in Calgary, has announced nonstop service to Phoenix. The Phoenix-Calgary nonstop flight will run three times weekly beginning February 7, 2023.
"Canada is the number one international employer in Phoenix, and we have a large community of Canadian ex-pats and winter visitors. We love seeing them here!" said Phoenix Mayor Kate Gallego. "Lynx Air will serve that growing business and leisure travel demand. Plus, these flights will launch as we host Super Bowl LVII and continue on through Cactus League Spring Training. We look forward to greeting our visitors and the continued strong growth of business travel between Canada and Phoenix."
The flights will operate on the airline's brand-new Boeing 737, which seats up to 189 passengers and features Boeing Sky Interior lighting, large overhead bins, and extra legroom seats (available for a fee).
Arizona is tied with Florida in serving the most number of cities in Canada out of any U.S. state. Canadian investment and tourism in Arizona are important to the state's economy, with more than 23% of international visitors from Canada.
International flights provide important economic benefits to the community. Pre-COVID, international flights had an annual economic impact of $3 billion.
Passengers can book tickets at flylynx.flylynx.com.
Quotes from Phoenix City Council and Canadian Arizona Business Council
"Canada is an essential economic partner and tourism driver for Phoenix, and this new service from Sky Harbor to Calgary means that more people will have a cost-effective choice when they're looking for a getaway to the Valley of the Sun," said Vice Mayor Laura Pastor. "It's another great example of how America's friendliest airport works to serve all its customers."  
"The addition of this flight to Calgary shows yet again why Sky Harbor is one of the busiest airports in the world – it's one of the best for launching new service," said Councilwoman Ann O'Brien. "As our friends up north already know, Phoenix is a great destination for work or vacation, and I look forward to even more opportunities to grow our international footprint and our partnership with Lynx."
"With the addition of this new Lynx Air service to Calgary, we have yet another connection to a Phoenix sister city and even more options for our residents and Canadian travelers to see the world for a reasonable price," said Councilwoman Debra Stark. "It's wonderful that even more people will be able to have the experience of connecting communities and cultures through the flight!"
"We know that Canadian travel is vital to the state's tourism industry, and Sky Harbor's continued addition of new routes like this one to Calgary support not just the airport's revenues but all the other businesses that depend on those travel dollars," said Councilman Sal DiCiccio. "I am glad Lynx has seen the value of our market, and I hope it's a sign of things to come!"
"As one of our most important trading partners, every time we can strengthen our bond with Canada, it's a win for Phoenix and Arizona," said Councilwoman Yassamin Ansari. "This new service to Calgary will mean even more travelers will experience the great winter weather, hiking, and hospitality our city is known for."
"I am happy to see Lynx choosing Sky Harbor to launch its new service to Calgary, bringing not only another travel option for our passengers but another new company choosing to invest in Phoenix," said Councilmember Carlos Garcia. "With each new flight, Sky Harbor increases its economic impact and its value to our state, supporting spending and jobs that benefit our residents."
"Sky Harbor Airport continues to impress us with their ongoing efforts to add more flights between Canada and Arizona. As Canadian pension funds continue to increase their investments in Arizona, we are delighted with this expanded activity," said Glenn Williamson, Founder of the Canada Arizona Business Council.
– 30 –
Phoenix Sky Harbor International Airport, America's Friendliest Airport®, has an annual economic impact of more than $38 billion. Before the COVID-19 pandemic, approximately 1,200 aircraft and more than 125,000 passengers arrived and departed from Sky Harbor daily. PHX Sky Harbor is funded with airport revenue. No tax dollars are used to support the airport.