PHX to Exit Phoenix-Mesa Gateway Airport Authority in June 2024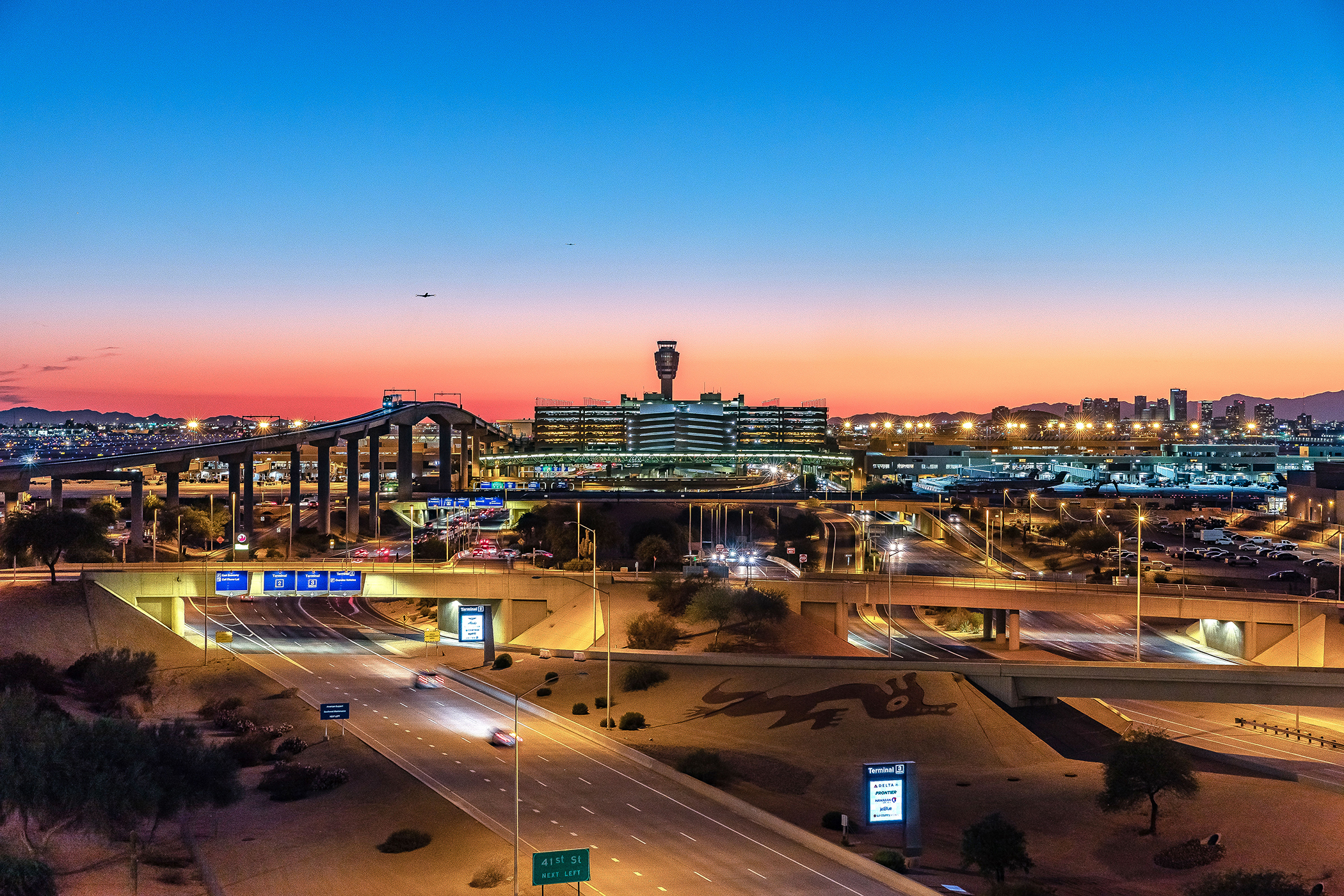 June 30, 2023
Phoenix/Mesa, AZ – The City of Phoenix has notified the CEO and Board of the Phoenix-Mesa Gateway Airport Authority (PMGAA) that effective June 30, 2024 it will conclude its membership with the PMGAA. Phoenix joined the PMGAA Board on May 22, 2006 as the 5th member of the Authority. The City of Phoenix has invested in-kind services, and to date has contributed more than $25 million to support the growth and development of the Phoenix-Mesa Gateway Airport. Thanks to the Board's leadership, the airport has excelled and is now well positioned for long-term growth and success.
"Given the Phoenix-Mesa Airport Authority's strength and financial solvency, as well as Phoenix's need to continue making financial investments in its own system of airports, now is the right time to conclude participation on the PMGAA Board," said Phoenix City Councilman Jim Waring, who also serves as the current Vice-Chair of the PMGAA Board.
"PMGAA appreciates the resources, aviation experience, and leadership that the City of Phoenix has provided during the past 17+ years as a member of the Authority", said J. Brian O'Neill, A.A.E., Executive Director and CEO. "PMGAA staff values its relationship with PHX staff and remains committed to working together on issues of mutual interest in the future."
Phoenix is providing the PMGAA a full year's notice to help ensure an orderly transition and provide the Authority ample time to account for the reduction in member contributions associated with the City of Phoenix departure.
"Phoenix maintains an incredibly productive relationship with the professional staff at the Phoenix-Mesa Gateway Airport, and we look forward to continuing to work in cooperation with the PMGAA to support the air transportation needs of our growing metropolitan area," said City of Phoenix Director of Aviation Services, Chad Makovsky.
###