Deer Valley Museum Exhibitions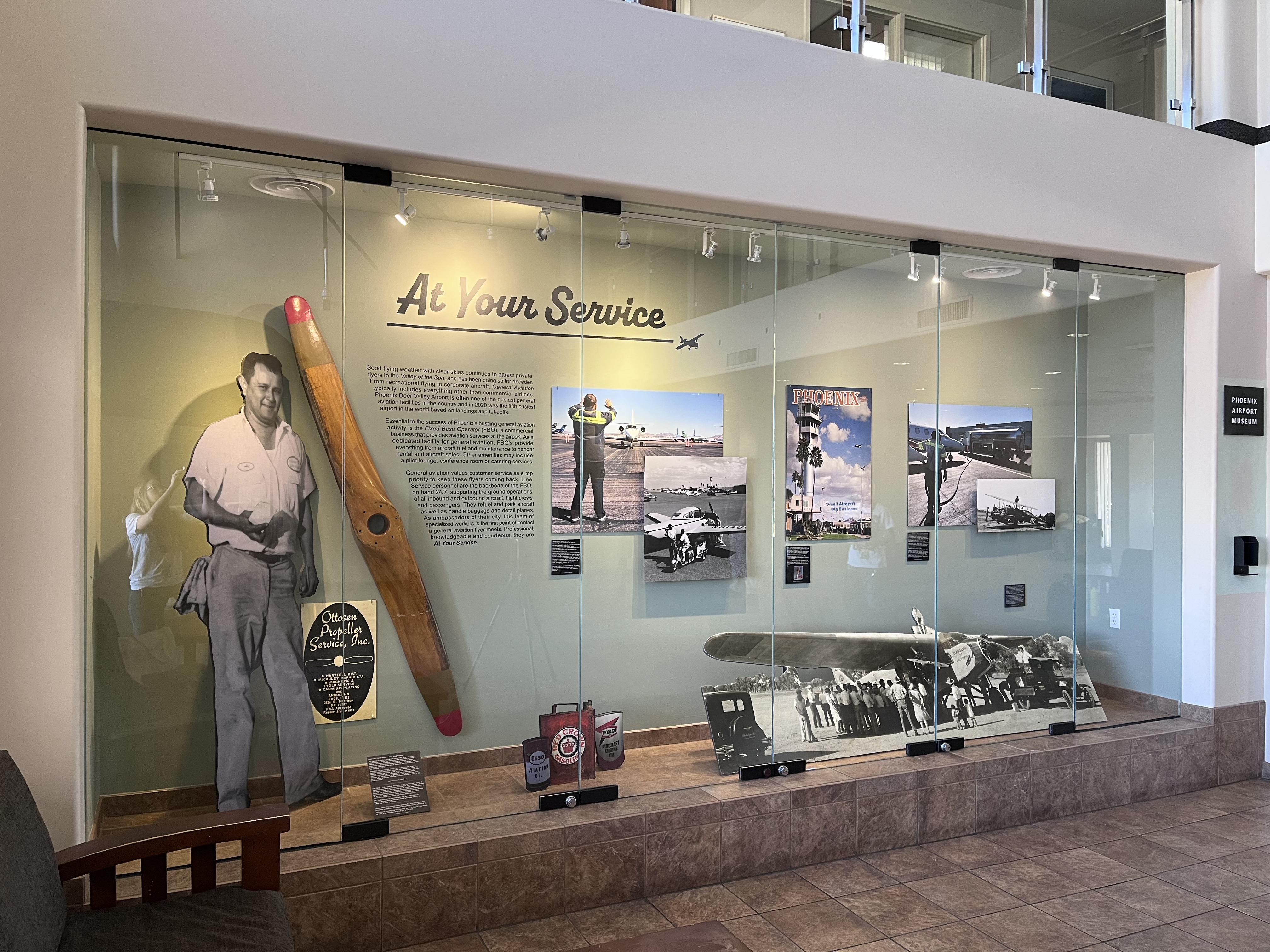 Location:
Phoenix Deer Valley Airport, lobby
Overview
Good flying weather with clear skies continues to attract private flyers to the Valley of the Sun, and has been doing so for decades. From recreational flying and air sports to corporate aircraft and private jets, General Aviation typically includes everything other than commercial airlines. Phoenix Deer Valley Airport is often one of the busiest general aviation facilities in the country and in 2020 was the fifth busiest airport in the world based on landings and takeoffs.
Essential to the success of Phoenix's bustling general aviation activity is the Fixed-Base Operator (FBO), a commercial business that provides aviation services at the airport. As a dedicated facility for general aviation, FBOs provide everything from aircraft fuel and maintenance to hangar rental and aircraft sales. Other amenities may include a pilot lounge, conference room or catering services.
General aviation values customer service as a top priority to keep these flyers coming back. Line Service personnel are the backbone of the FBO, on hand 24/7, supporting the ground operations of all inbound and outbound aircraft, flight crews and passengers. They refuel and park aircraft as well as handle baggage and detail planes. As ambassadors of their city, this team of specialized workers is the first point of contact a general aviation flyer meets. Professional, knowledgeable, and courteous, they are At Your Service.