Aviation History Exhibitions
Aviation History Exhibitions
Historic Fly-In Weddings at Sky Harbor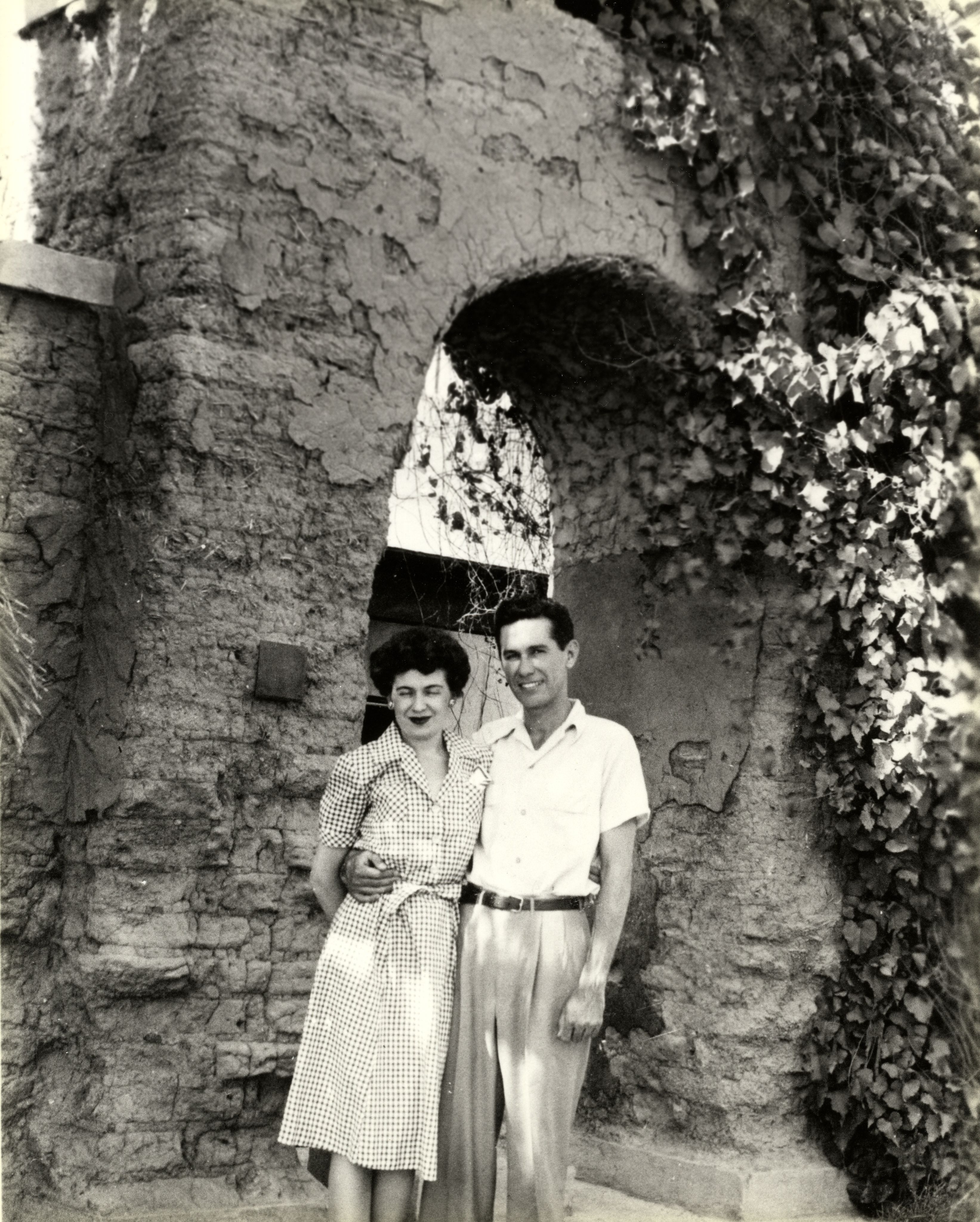 1940s, an unidentified couple embraces in front of the chapel. The chapel's exterior stucco has eroded to reveal the handmade adobe bricks beneath. Image courtesy of Phoenix Airport Museum Aviation History Collection.
Location
 Terminal 4, Level 3, center near the food court
Overview
Decades before couples began flying to exotic locations to get married on a beach or in a castle; they were flying into Phoenix Sky Harbor Airport to tie the knot at an open-air chapel located just off the runway at Sky Harbor's first Terminal.
The chapel was meant to entice Hollywood celebrities to Phoenix for speedy discreet weddings since Arizona law didn't require couples to wait three days to get a marriage license, unlike in California.
The Phoenix Junior Chamber of Commerce built the chapel in 1937 on a construction budget of just $15, using additional adobe bricks from a project at the Arizona State Fair. Its Spanish-style design featured an archway and a bell tower topped with a wooden cross. Although some celebrities did take the opportunity to fly in and get married, local residents tied the knot in the chapel more frequently.
In fact, officials performed 42 wedding ceremonies at Sky Harbor before the chapel closed in the 1940s. Today, the airport prohibits weddings due to operational concerns, making Sky Harbor fly-in weddings a part of the airport's colorful history. For images and additional information, call (602) 273-2744