1922, Grand Canyon Landing
R.V. Thomas (left) with his plane on the Tonto Platform or Plateau in the Grand Canyon. A daredevil stunt pilot, Thomas was the first aviator to land a plane in the Grand Canyon on August 8, 1922.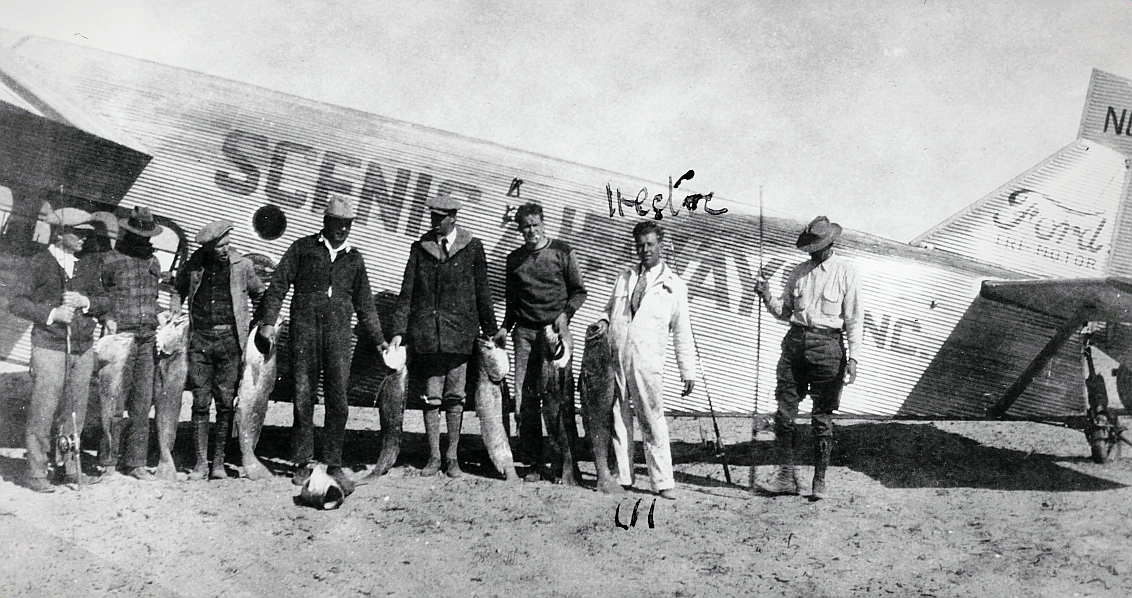 1928, First Commercial Flight
After setting up an airport near the Grand Canyon to fly tourists to see the sights, Scenic Airways then built an airport in Phoenix for pilot training and commercial flights. On November 18, the first flight departing Sky Harbor was a Ford Tri-Motor carrying 12 Rocky Point Fishing Club members to Puerto Peñasco, Mexico.
Image courtesy of Grand Canyon Airlines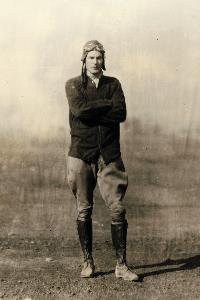 1920s, Scenic Airways Pilot
E.V. Graham was a Scenic Airways pilot during the late 1920s - 1930s.  Early commercial pilots' duties often included selling tickets, loading the baggage and mail into the plane, helping passengers board, cleaning the cabin, plane maintenance, and fueling.
Image from Phoenix Airport Museum, Aviation History Collection
1929, Scenic Airways Flight School
As interest in aviation grew and more aircraft were available, entrepreneurs saw an opportunity for the development of flight schools.  The number of licensed pilots in the United States grew from 25 at the end of 1910 to more than 200 by 1912.  Eager to expand its own operations, Scenic Airways began operating a winter flight school out of Sky Harbor Airport. They offered "free instruction every day the sun doesn't shine."
Image from Phoenix Airport Museum, Aviation History Collection
1929, Sky Harbor Dedication
Image from Phoenix Airport Museum, Aviation History Collection