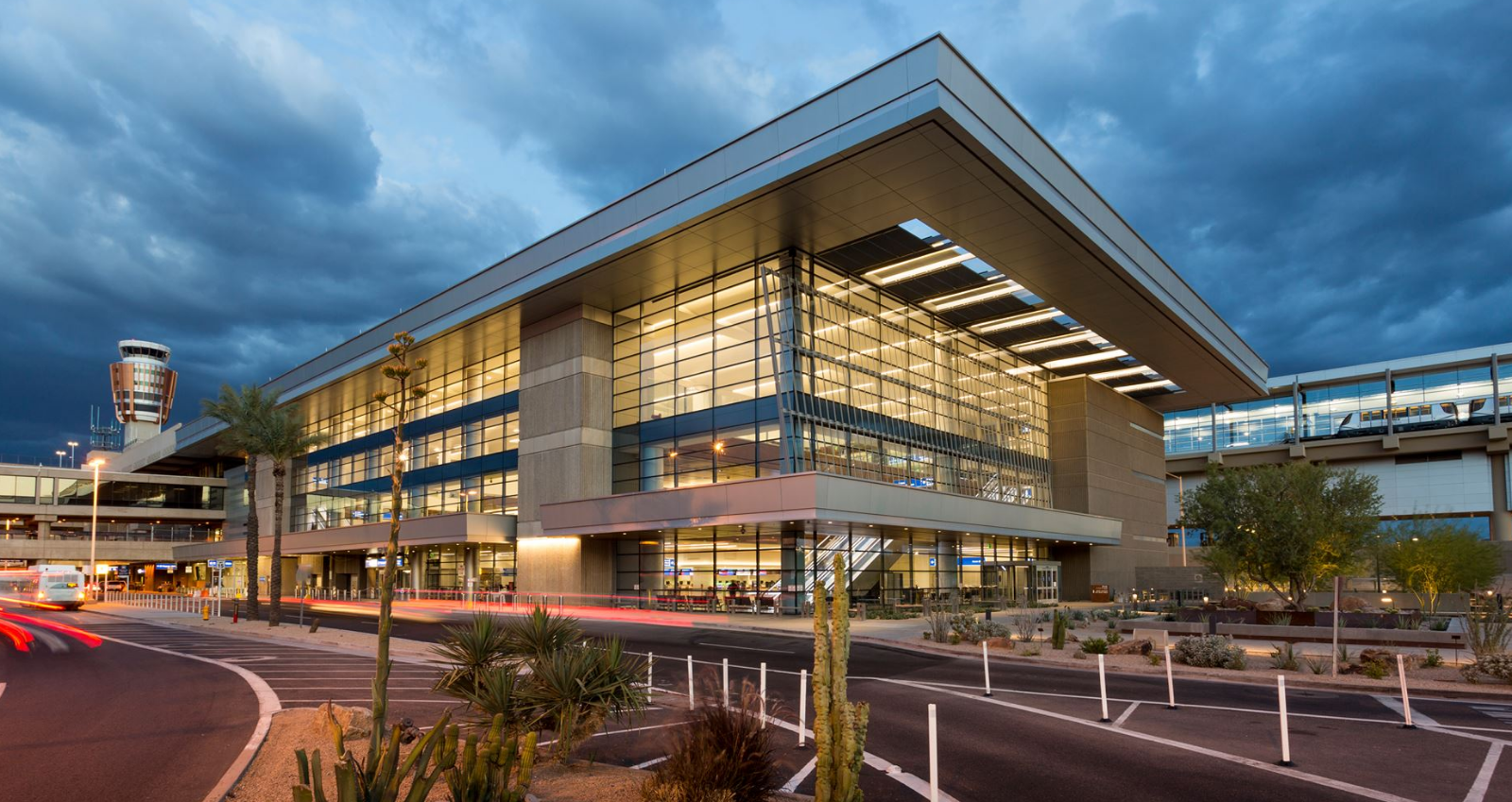 The Compassion Corner is a multi-faceted space for both customers and airport employees. This unique area encompasses three primary components:
Chapel
Sensory Room
Compassion Corner Office
Chapel
Sky Harbor offers an all-faiths chapel as a place of comfort to reflect, regroup, rest or reach out. The chapel may be used for people of all faiths and is located in Terminal 4 Level 3 (near the B elevators) and is open from 5 a.m. to 10 p.m. The chapel is easily accessible for customers and employees alike to worship or pray independently. Based on availability, a group of Navigator Chaplains and lay members also serve those who would like to meet with a religious representative. Additionally, the chapel can host services for various religious holidays such as Ash Wednesday.
Sensory Room
Did you know that America's Friendliest Airport® offers a dementia-friendly place in its busiest terminal for people seeking a quiet setting? The Sensory Room is located inside the Compassion Corner chapel in Terminal 4 Level 3 (near the B elevators.) Children or adults with an intellectual or developmental disability may visit the Sensory Room for a respite from the sensory overload that they might experience when in the airport environment. This private room is equipped with tables, chairs, puzzles and coloring books. Access to the Sensory Room can be given by calling the number listed on the Sensory Room door from 8 a.m. to 8 p.m. Sunday – Friday and 8 a.m. – 4 p.m. Saturdays.
Compassion Corner Office
This office space is staffed and used daily for Navigator Chaplain management and accessibility/special-needs assistance. This office space is also the designated location for Compassion Cacti™ lanyard pick up.
Compassion Cacti™
America's Friendliest Airport® is offering a new lanyard program aimed at providing an extra-friendly and patient hand to customers who self-identify as needing additional assistance when traveling through the airport. When a customer wears the lanyard, airport employees know that the passenger may need extra assistance or a little more time at the check-in counter, security checkpoint and other areas. The Compassion Cacti™ lanyards can be kept and used each time the passenger travels through PHX, but the lanyard will only be recognized at Phoenix Sky Harbor International Airport.
Customers, their parents, caregivers or guardians can request a Compassion Cacti™ lanyard prior to their next visit (within three months or less) by completing a request form at skyharbor.com. Requests will be reviewed by customer service staff within 5-7 business days. Once processed, customers can pick up their lanyard at the Compassion Corner Office by showing a photo ID prior to or on the day of travel.
**This program is not related to nor will not impact TSA Pre-Check, CLEAR, early boarding, or wheelchair assistance in any way. This program does not bypass any security standards.
Unaccompanied Minors
Unaccompanied minors as defined by the airlines are children traveling without a legal guardian or adult. Airlines set their own guidelines and age parameters. Please inquire with your airline in advance of travel for a full explanation of their unaccompanied minor program. Airlines may distribute a gate pass to legal guardians wishing to escort the minor to their gate. Gate passes are distributed at the discretion of the airline.
Should you need additional assistance on the day of travel, please see an information counter or the Compassion Corner.
Navigator Support Guides
Need help navigating the Airport?  Our Navigator Support Guides are here to help you.  In addition to a Compassion Cacti lanyard, you can also make an appointment to meet a Navigator Guide to help you.  Navigator Support Guides are not escorts, but rather experienced Airport volunteers that will kindly help guide you to your destination within PHX. This is a free program.
The Compassion Corner is located in Terminal 4 on Level 3 behind elevator B in the Chapel. For additional information and assistance, please email skyharbor@phoenix.gov or call 602-534-0293.