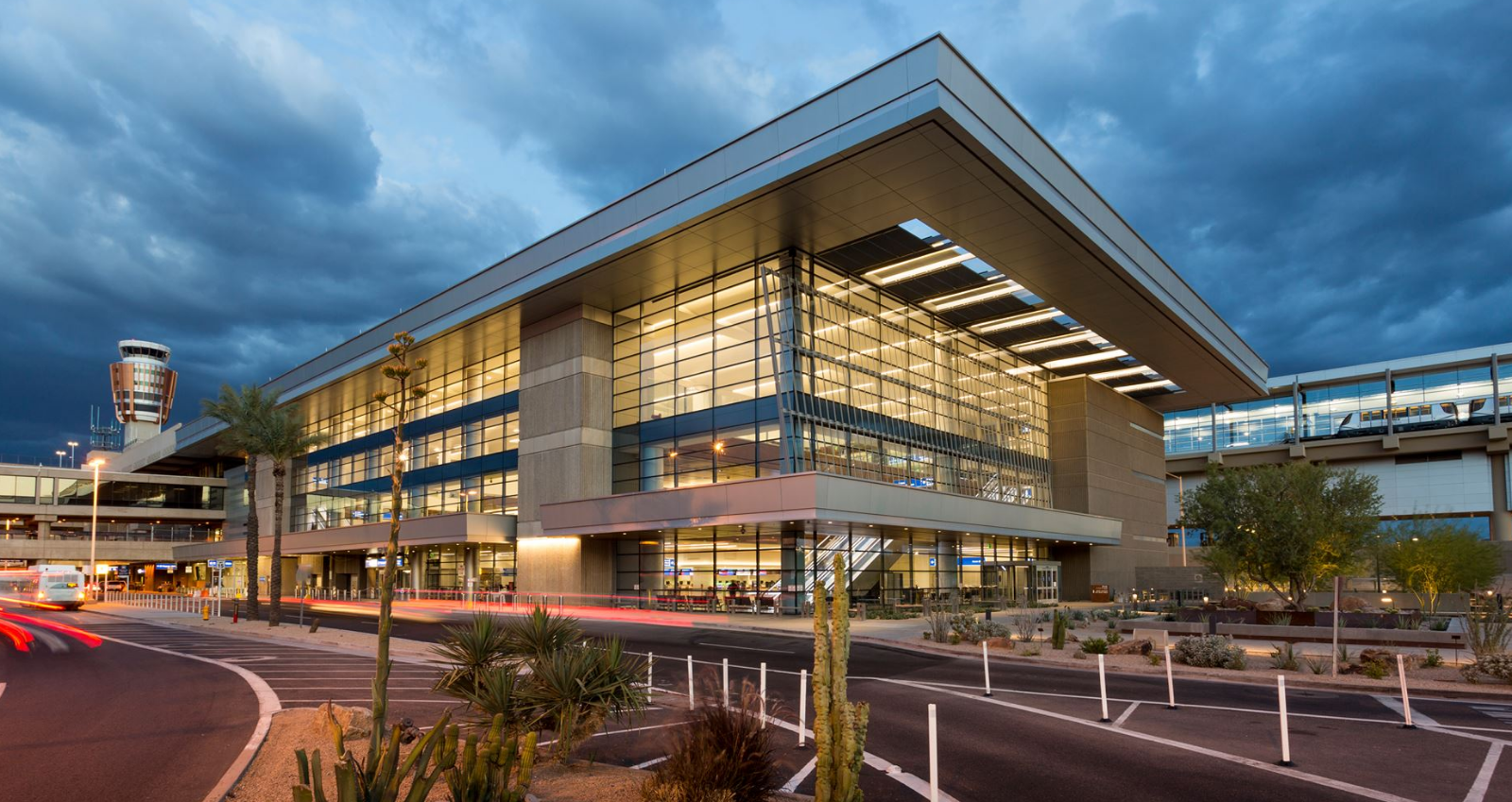 Nursing Rooms & Nursing Pods
Nursing Rooms & Pods at Phoenix Sky Harbor International Airport
Phoenix Sky Harbor offers a nursing station in each terminal. They are located both pre-and post-security. Each room contains a sink and countertop, soap and hand sanitizer dispensers, a paper towel dispenser, a baby changing station, and comfortable seating. An electrical outlet is also located within the room.
In addition, Terminal 4 also has four Mamava nursing pods located post-security. Mamava pods are self-contained and mobile and include a bench, a fold-down table, and an electrical outlet.
Terminal 3 
(Pre-security) Baggage Claim elevators to Level 5, then through the glass door Monday-Friday from 7 a.m. - 7 p.m. Please call 602-273-3300 outside of these hours for access.

Across from Gate F5 (post-security).

Near Gate E5 (post-security).
Terminal 3 nursing pod: In lobby area restroom alcove post-security.
Rental Car Center
Rental Car Center nursing pods are located near restrooms on Level 4 near the Sixt Rental Car Counter.
Terminal 4
Next to the Family Restroom on Level 3. Enter between Johnston & Murphy and the iStore.
Across from Starbucks on the south end of gates B15-22 (post-security).
Directly after passing through Security Checkpoint D.
Terminal 4 nursing pods are located:
Near Gate A22 after security. This pod is ADA-accessible.
Near TSA Security Checkpoint D after security. This pod is ADA-accessible.
Across from Gate A3

Across from Gates C11 and C13