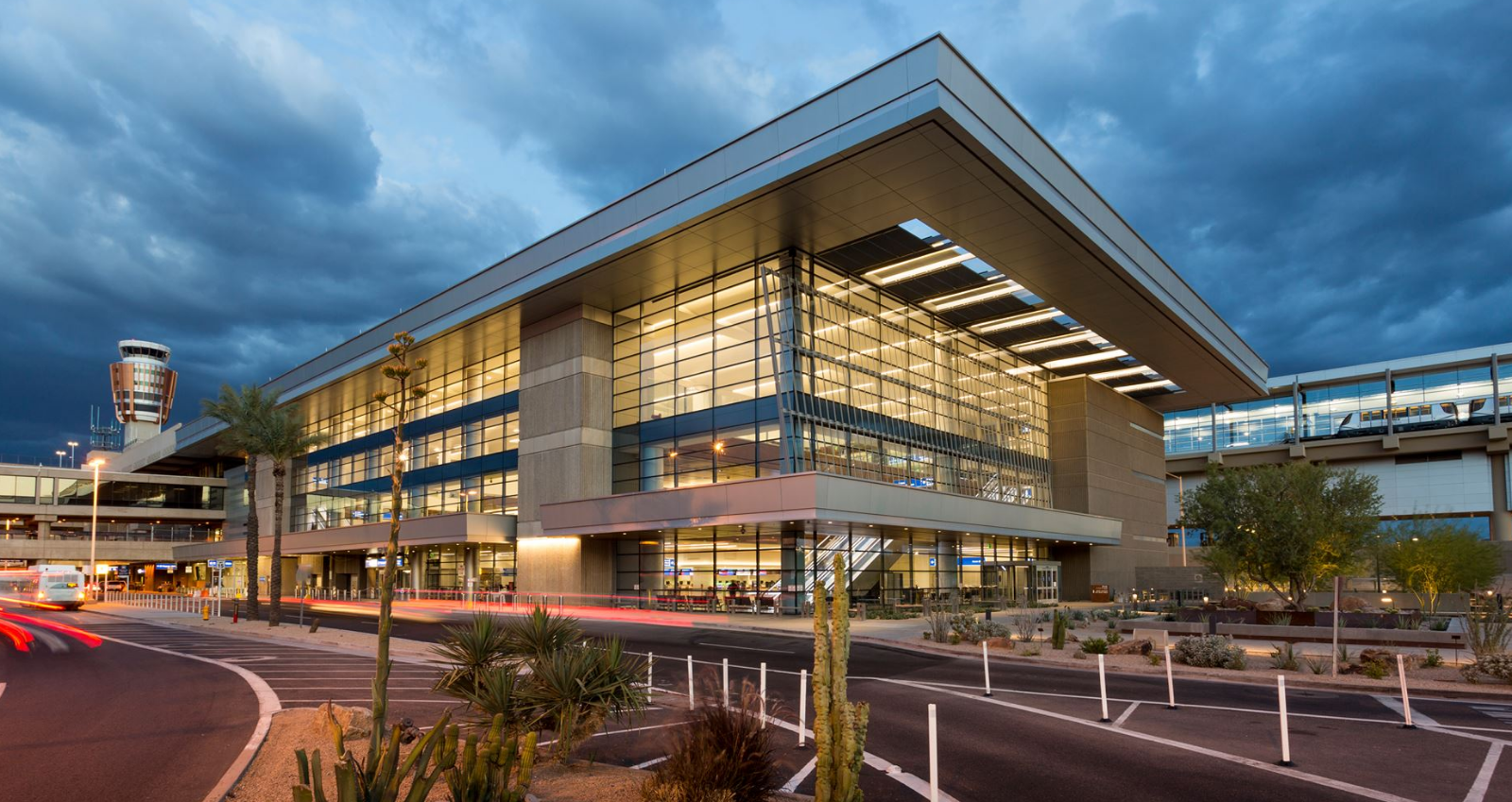 Navigator Buddy dog teams of furry friends and their handlers are at PHX to help de-stress passengers during travel. Meet our Navigator Buddy dogs when you are traveling through PHX.
Phoenix Sky Harbor International Airport provides a therapy dog service to its passengers. The Navigator Buddies – dogs and their owners – volunteer a minimum of 2.25 hours per week at the airport. They walk the terminals offering opportunities for passengers to pet and enjoy some quality time with man's best friend.
In order to be considered for the Navigator Buddies program, applicants must:
Dog must be registered and in good standing with a qualified pet therapy organization (Alliance of Therapy Dogs, Pet Partners or another pre-approved pet therapy organization)

Have six months or more of dog therapy experience

Be at least 18 years or older (volunteer handler); dog must be one year or older

Be a year-round resident of Arizona

Be able to commit to one shift per week (2.25 hours)

Be able to pass an FBI screening and qualify for an Airport security badge

Apply
Complete a Navigator Buddies application or email navigator.staff@phoenix.gov for more information. The program application is available year-round.