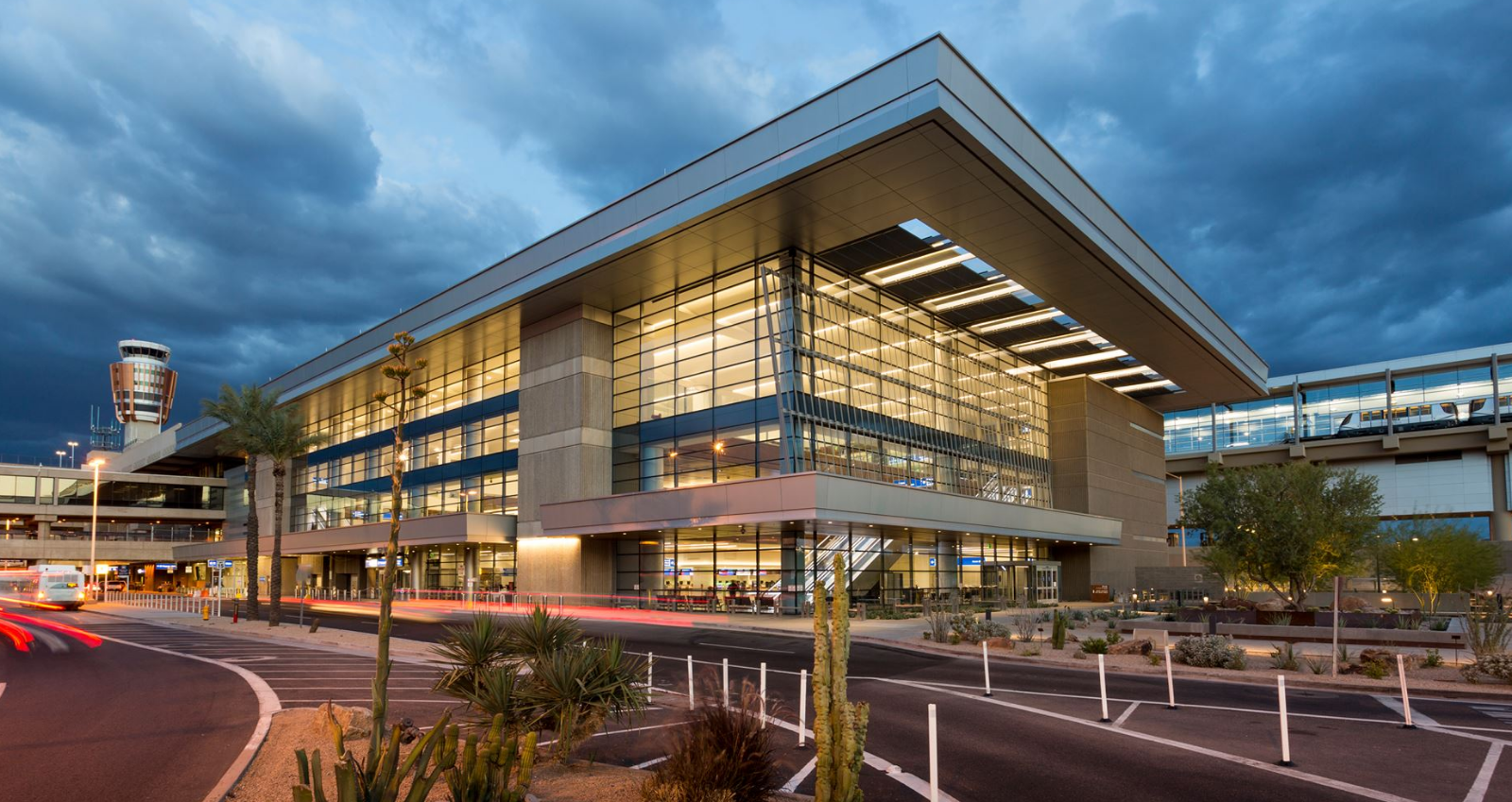 Travel looks different due to the COVID-19 pandemic. Here are some tips to help you travel with ease.
Pack personal protective equipment (PPE) such as hand sanitizer, gloves and disinfectant wipes. Please note face masks may still be required based on local ordinances, or when traveling to/from certain international locations based on country requirements. The CDC continues to recommend wearing masks in indoor public transportation settings.


Use a mobile boarding pass. Most airlines have apps on iOS and Android available for free. The airline apps allow you to download a mobile boarding pass, check your flight status and more without having to stand in line at check-in or print a boarding pass at the self-serve kiosks.


Review the TSA requirements for carry-on and checked baggage. The TSA has a useful Travel Checklist you can reference to help you pack (or unpack) and be prepared.


Need extra assistance? Learn more about our Compassion Corner™.


Be sure to give yourself extra time and practice physical distancing at all times.
Before You Leave
Make sure the name on your plane ticket/reservation matches the name on your driver's license or other government-issued identification you will be using when you travel. The TSA offers more details.
Regardless of what company you used to book your flight, contact the airline you will be traveling with at least two days before your flight to confirm that your schedule has not changed.
Check flight status with your airline before coming to the Airport.
Check with your airline on fees for checked and overweight bags.
Arrive 2 hours prior to flight for US travel, and 3 hours prior for international travel.
Passengers wishing to rent a car are encouraged to make reservations in advance to ensure vehicle availability.
Avoid packing irreplaceable items or things of high value in checked luggage.
Pack larger quantities of liquids and gels in checked baggage. Remember, if you plan to carry liquids and gels onto the plane, they must be in 3 ounce containers or less and carried in a one-quart zip top bag. Only one bag per passenger, and the bag must be screened separately at the security checkpoint.
Do not pack loose lithium batteries in checked luggage.
For information on what you can and can't bring onto the plane, see the TSA list of prohibited items.
A note about hoverboards:  Airlines do not allow hoverboards as either carry-on or checked baggage. Please check with your airline before traveling as to whether or not they have special baggage restrictions.
You may want to bring a snack or meal for the flight. Beverages may not be carried through the checkpoint but can be purchased past security and carried onto the plane.
Afraid to fly?
Looking for information on parking options?  Visit our Parking page or call (602) 273-4545 for real-time parking availability.
After landing, retrieve all checked luggage as soon as possible.
At the Airport
Parking Zones
Self-service check-in
Expedited Screening Info
International travel
Special needs
Get exercise between flights with FitPHX
Have questions or need assistance once you are at the airport? Look for a Navigator in purple or an Airport Operations employee or visit an Information Counter.
TSA Enables Arizona Residents to Use Mobile Driver's License or State ID for Verification
The TSA, in collaboration with the State of Arizona and Apple, deployed technology allowing airline passengers to use their state-issued mobile driver's license or mobile identification card in Apple Wallet on iPhone or Apple Watch to verify their identity for airport security screening purposes. Read more here.
Terminal 4 – All Checkpoints. All Gates.
Did you know that you can use any TSA security checkpoint in Terminal 4 to access your gate? Our security wait times in the terminals provide information on wait times for each checkpoint. If you are traveling and see that one security checkpoint line is longer, you can use any of the others.
Traveling Safely with Firearms
The TSA and Sky Harbor want to remind travelers of the correct way to travel with firearms. Ammunition and firearms are never allowed in carry-on bags or on your person while flying, and they must be declared at your airline ticket counter before boarding.
Travelers should check their baggage before leaving home for the airport to ensure they are not carrying any prohibited item. TSA has created several brochures and fact sheets to help passengers be aware of the proper way to travel with a firearm: