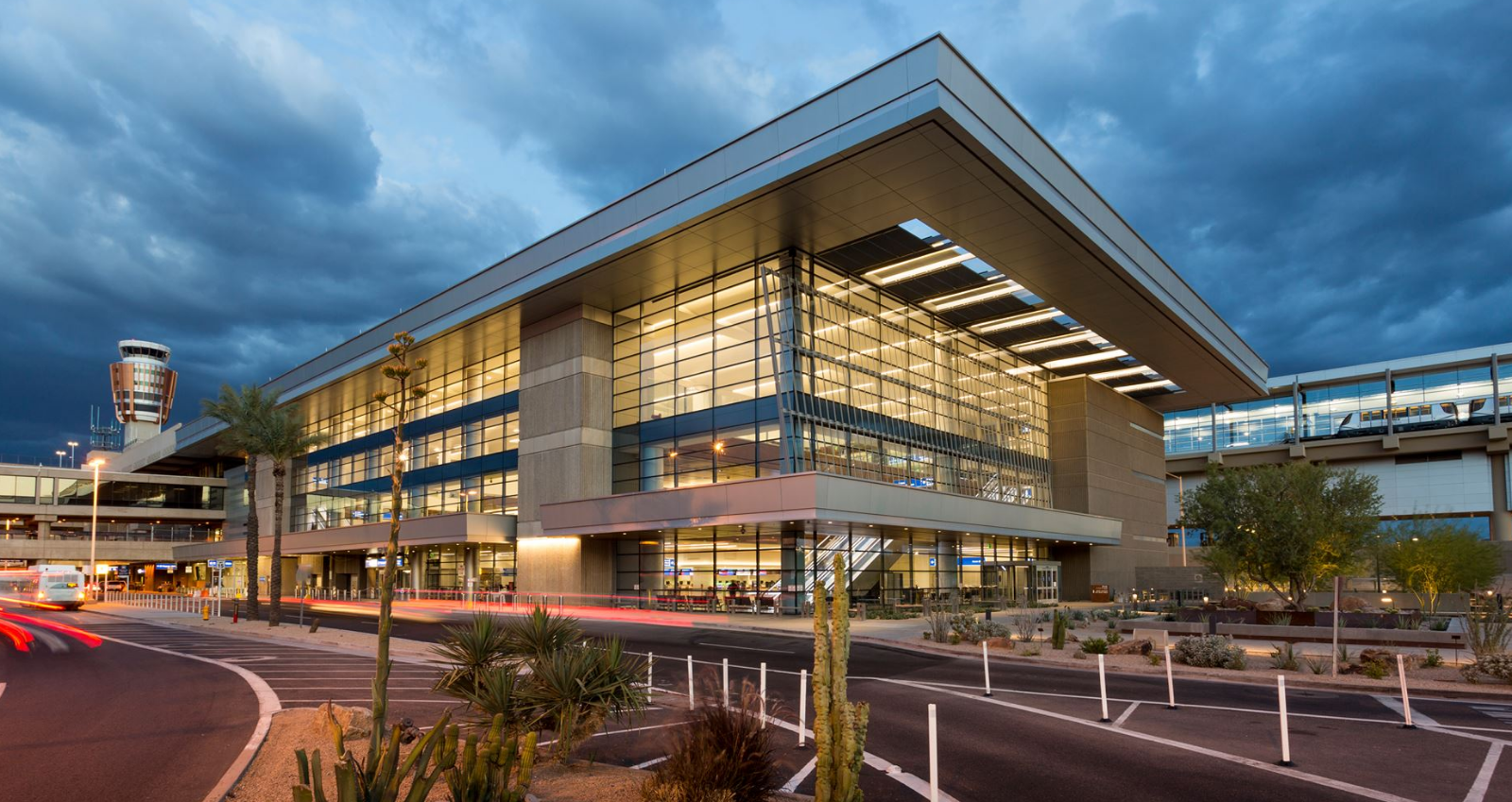 Does the thought of traveling with children seem daunting? It doesn't have to be, and it can actually be fun if you come prepared. Here are some helpful tips for traveling with children through Phoenix Sky Harbor:
Before Traveling
Always allow enough time so that you don't have to rush and can be prepared for the unexpected. Arrive at the airport two hours before your flight departs. Allow extra time if returning a rental car or checking bags.

Have a plan that you communicate with your children beforehand on where they should go if they get separated from you. At Phoenix Sky Harbor, you can tell them to go to a Navigator (in the purple shirts or jackets), a police officer, or an employee with a name badge.

It's helpful to review the TSA's security requirements beforehand. Visit www.tsa.gov.

Bring along snacks that your children like. Make sure they are not liquids or gel-like so that they can pass through security.
At the Airport
Phoenix Sky Harbor has shops that cater to children in case you would like to pick up a special toy or activity for the plane ride.

Phoenix Sky Harbor has Family Friendly Parking spaces in the East Economy Parking area and garage. Spaces are located on the north side of the PHX Sky Train® East Economy Station as well as on the first levels of East Economy Garages A and B. Travelers should look for signs indicating these spaces.

The Play-viation Park children's play area in Terminal 3.

If you have extra time and would like to explore Phoenix Sky Harbor International Airport on your own, check out more information at our Self-Guided Tours page.
Additional Resources
Looking for kid-friendly activities or educational components? We have a variety of resources available on our Activities and Education page.